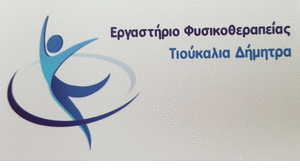 Αναμένεται η δημοσίευση της 15/σέλιδης τροπολογίας για την Τοπική Αυτοδιοίκηση, με τις εξής τρεις βασικές αλλαγές:
1.. Πρόεδρος του Κοινοτικού Συμβουλίου (για κοινότητες άνω των 300 resident) defined, αυτοδίκαια, από τον πρώτο σε ψήφους συνδυασμό, όποιος υποψήφιος πλειοψήφησε.
2..Μπορεί να συμπράξει με το συνδυασμό του δημάρχου οποιοσδήποτε άλλος συνδυασμός (ή περισσότεροι), όπου η σύμπραξη είναι μόνιμη, με την προϋπόθεση της σχετικής απόφασης, από τις πλειοψηφίες των σχετικών συνδυασμών.
Η σύμπραξη λογίζεται ως ενιαία παράταξη του δημάρχου.
Ευχή: Μακάρι να συμπράξουν, για την ομοψυχία, όλοι οι συνδυασμοί.
3.. Οι επταμελείς επιτροπές, οικονομική και ποιότητα ζωής, αποτελούνται από το δήμαρχο (ή με αντιδήμαρχο, που ορίζεται από το δήμαρχο, όπως όλοι οι αντιδήμαρχοι), from 2 αντιδημάρχους, and from 4 εκλεγόμενους από το Δ.Σ.., of which, ένας τουλάχιστον από το συνδυασμό του δημάρχου.
(Δημαρχοκεντρικό σύστημα, που η καλή λειτουργία εξαρτάται από την «μεγαλοψυχία» του δημάρχου. Good luck.
Thanks.
Tsolakopoulos Andreas