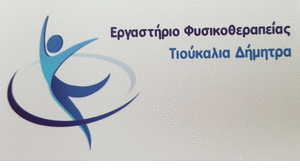 The changes that the Government intends to bring to the Universities are important and highly controversial.
The pre-eminent space of spirit and ideas is incompatible with violence but also with policing.
Guarding universities with trained permanent staff and using technology is a modern solution.
-The introduction of a minimum import base is imperative, but it contradicts the equation of college degrees with university degrees.
Unsuitable for universities with equal degrees for a fee is not possible.
-Gavroglou's sloppiness is not cured by the cynicism of Kerameos which violates any notion of continuity that characterizes the coordinated state. The first cultivated vain hopes and the second, along with the dry, burns the green.
-The focus of dialogue on Universities for the umpteenth time in recent years makes the silence deafening for primary and secondary public education at the same time.
Instead of reflecting on the low performance in introductory and serious initiatives, we watch the minister as a commentator..
The contradictions are many, as in the case of the University of Western Macedonia where the threat of dramatic shrinkage is in stark contrast to the need to strengthen it which is vital for the next day in the region.
The famous de-lignification clause without exaggeration proves in practice a penalty for the place that kept the country energetically upright for 60 at least years.
How else is the complete disregard of our University in the recent recruitment approval characterized? 250 full-time university professors across the country except here…
The brave increase of research funds and the immediate filling of the huge gaps of the teaching staff in combination with the decisive promotion of English-speaking departments and postgraduates form a triptych of options that upgrades the University and shields it in view of the upcoming changes..
Nothing is impossible, as long as we are supported and given the minimum adjustment time.
The implementation of the changes to the import method that will ultimately be decided must begin 2022.
Pedagogical reasons impose such a choice for the whole country, but for Western Macedonia there is an additional reason.
What the government stubbornly refuses to give to the region is the necessary time for a fair transition and it has no right to deprive us of it now., όταν μάλιστα πρόκειται για χρόνο που μας έκλεψε με τις ακατανόητες επιλογές της κυρίας Υπουργού.
Ο χρόνος είναι μοναδικό αγαθό γιατί δεν μπορούμε να τον παράξουμε παρα μόνο να αξιοποιήσουμε αυτόν που μας δίνεται. Μπορούμε να δημιουργήσουμε πλούτο και χρήμα, αλλά όχι περισσότερο χρόνο.
Ο χρόνος είναι η ζωή μας η ίδια και στην κυβέρνηση έχουν μια ευκαιρία να αποδείξουν ότι αντιλαμβάνονται τα στοιχειώδη.