Shocking scenes took place on New Year's Eve, in a district of Patras, when some forced a 35-year-old man to sing carols in order to give him money, even asking him to fall on his knees. The situation escalated further when a person threw flammable material on his clothes and set him on fire. Another perpetrator was filming the torture the man was experiencing, who is said to be mentally challenged.

As reported by pelop.gr, the 35 year old,what happened, Saturday morning, exceeded all limits. The man went to a well-known car dealership and asked... to sing carols.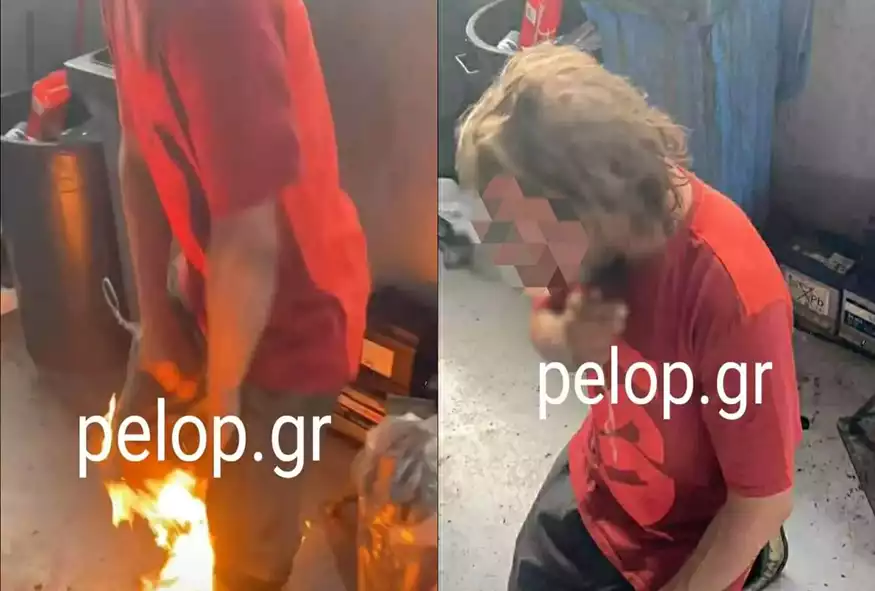 The… shocking bullying that they thought was funny
Some - unbeknownst to himowner– they start the game, laughing at him. After a while, thus simply making fun of them, they suggest that he... sit on his knees and sing carols! Andas obeys. He kneels down and begins..."Archiminia and Archichronia..."! The bad taste and racist joke, but it doesn't stop there. One of the company, throws drops of flammable material on his clothes and sets him on fire!
Someone else, films the man engulfed in flames. THERoma, begins toshe screams. He tries to erase them and luckily succeeds quickly, avoiding burns, at the last moment! He starts shouting, he complains, threatens with lawsuits. The company tries, any longer, to calm and reassure him.
The event is quickly making the rounds of the city, starring the weak man. Arrives, not only in that area, but also in other parts of the city. Some, acting responsibly, decide to act and inform the relevant authorities.
Photographic documents of the dangerous "capsoni"they arrive inoffices ofnewspaper "Peloponnese" and they immediately shock! They depict, frame by frame, the racist torture of a poor fellow citizen, but above all of a human being, from "clever" unscrupulous Patrinos!
The inhumane torture scene… was uploaded tosocial media as a "story" on the profile of one of the perpetrators and as it turned out many internet visitors "laughed" at the... feat!
Regardless of whether o Roma he was not seriously injured, he continues to be a victim of public humiliation, after being coerced for… "a few small things." It remains unknown, whether he will file a lawsuit against the culprits or they took care to "cover up" the incident with some… still crumbs!
Source: ethnos.gr