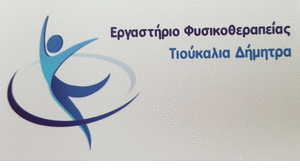 Shocking revelations by researchers at the University of Hildesheim about a network that spread to educational institutions, the state welfare service for young people and the Berlin Senate
Through a shocking "experiment" conducted by a psychology professor since the 1970s
Helmut Kendler
, Homeless children in West Berlin were deliberately sent to live with me
pedophiles
, which Kendler believed would become tender foster parents,
Deutsche Welle reports in an article
.
According to the post, a study prepared by his team University of Hildesheim found that authorities in Berlin allowed this practice for about 30 years. Pedophilic foster parents even received regular childcare.
As reported by DW, Helmut Kendler (1928-2008), who held an important position at the Berlin Educational Research Center, he was convinced that the Sexual intercourse between adults and children was harmless. Berlin's child welfare services and Senate turned a blind eye to the sponsorships or even approved them.
A few years ago, two of the victims publicly shared their story, the post points out. Since then, Researchers at the University of Hildesheim are looking for information in files and conducting interviews., seeking the truth. What they discovered through her their extensive research it was a network that spread to educational institutions, the state welfare service for young people and the Berlin Senate, within which pedophilia was "accepted and supported".
Kendler himself, according to DW, had regular contact with the children and their foster fathers. The professor was never prosecuted, since when the victims found the courage to speak, his crimes had already been barred. That is why the victims have not yet received any compensation, adds the article.
The researchers found that many of the foster fathers were distinguished academics.. They are talking about a network that included high-ranking members of the Max Planck Institute., of the Free University of Berlin and the infamous Odendald School in Hesse, found at the center of a huge pedophilia scandal several years ago, and is now closed.
The Berlin Senator, Sandra Scheeres, called the study's findings "shocking and frightening.". A first report on the "Kendler experiment" was published 2016 from the University of Gτινttingen. The researchers said the Berlin Senate did not appear to be interested in revealing the truth.. Berlin authorities are committed today to shedding light on the case, according to Deutsche Welle.
Source:protothema.gr