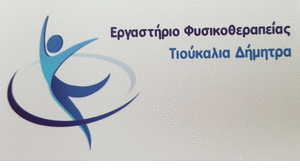 Today, the President of the Movement for Change paid a visit to the premises of the University of Western Macedonia.. Fofi Gennimata.
Continuing the cycle of meetings with institutional bodies in the region, Mrs.. Gennimata had a brief meeting with the Rector's Office of the Foundation with the main topic of the new conditions that are formed for the region during the transition to the post-Hellenistic period..
The rector, Professor Theodoros Theodoulidis, After making a brief reference to the presence of the Foundation throughout the region of Western Macedonia, he informed Ms.. Gennimata for the challenge facing the institution in adapting to the new data of the post-Hellenistic era but also in the critical project that is called to perform in the formation of the new development model of the region.
Mrs.. Recognizing the criticality of this period, Gennimata stressed the strategic role of the University in the transition process and pointed out the support required for the Foundation, as a development pillar of the region. He noted, that the Movement for Change has elaborated specific proposals for the support of the Foundation which it will present to the bodies of the region. He also stressed that the transition to be smooth requires a plan, design, resources and cooperation of all.