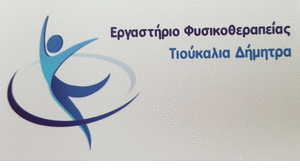 Παρατείνεται έως the ΠΑΡΑΣΚΕΥΉ 07/06/2019 η προθεσμία εγγραφών στους Παιδικούς Σταθμούς του Δήμου Κοζάνης. Οι ενδιαφερόμενοι γονείς μπορούν να υποβάλλουν τη σχετική αίτηση προσκομίζοντας τα απαραίτητα δικαιολογητικά ως εξής:
• Για τις εγγραφές στους 1ο, 2The, 3The, Παιδικό Σταθμό θα πρέπει να προσέρχονται στα γραφεία του 1ου Παιδικού Σταθμού που βρίσκεται στην γωνία των οδών Γκέρτσου και Πόποβιτς (from 09:00 a.m. to 13:00 μμ.)
• Για τις εγγραφές στους περιφερειακούς Παιδικούς Σταθμούς (Tetralofou, Aiani, Καισαρειάς και Κρόκου) και προς αποφυγή της ταλαιπωρίας, οι γονείς θα μπορούν να προσέρχονται στους κατά τόπους Παιδικούς Σταθμούς.
Για περισσότερες πληροφορίες μπορούν να απευθύνονται στα τηλέφωνα: 2461021461 γραμματεία και 2461021149 προϊσταμένη τμήματος Παιδικών Σταθμών καθημερινά από 08:00 am to 15:00 pm.