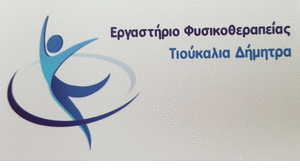 For a new extension of the lockdown until 14 December, the government is oriented as the epidemiological data leave no room for complacency. Final decisions are expected by the end of next week and will depend on the number of cases and the pressure on the health system..
The second wave of the coronavirus continues with intensity, mainly in Northern Greece, causing concern to epidemiologists and the government. There is a fear that a relaxation could lead to a new resurgence and new outbreaks even in areas that are currently in good shape..
According to government officials at the moment all the scenarios are on the table and everyone's attention is focused on trying to contain the pandemic. "The prevailing scenario is the ban to remain until 14 December with one exception, maybe, the schools "states a government official with knowledge of the discussions that take place. A clearer picture is expected in the middle of the week and based on these, the infectious disease specialists will make their suggestions to the Prime Minister.. If there is a vertical drop in cases, the green light will be given for the opening of primary and kindergartens in 7 December, otherwise it is open for them to remain closed until 14 December.
Having as a new milestone in mid-December the period of 16 days is considered large so that there are safe estimates for the course of lifting the restrictive measures. "We are now battling a pandemic to ensure public health, as soon as there are reliable forecasts we will announce the next moves ", note executives of the Maximos Palace, wanting to put an end to the opening scenarios that are circulating. Information indicates that the government's goal is to remove the lockdown to be done simultaneously throughout the country. As it is logical if an area is found at that time in the "red" to have increased measures. "The effort that is being made is aimed at rapid de-escalation of cases so that such a thing is not needed", supplement the same sources.
For this reason yesterday there was a mobilization for Patras and the avoidance of overcrowding on the occasion of the celebration of St. Andrew. The assistance of the local government and the Diocese was requested so that there would be no incidents that would lead to the transmission of the virus and additional policing measures have been taken..
In addition, the Minister of Civil Protection, Michalis Chrysochoidis will be in Patras today, where he will have meetings with all local actors and Metropolitan Chrysostomos, in order to make a comprehensive effort to strictly implement measures to prevent and limit the transmission of coronavirus, in view of the feast of the Patron Saint of the city of Agios Andreas, which is Monday.
Kyriakos Mitsotakis in a symbolic and substantial move is visiting Thessaloniki today. The prime minister will be at the forefront of the battle with the coronavirus and will visit the city's hospitals. There is a dual message in the visit, on the one hand the support of medical and nursing staff who fight the virus daily and on the other the emphasis on the implementation of measures in the city that continues to show a high number of cases despite the long-term lockdown. At the same time, the Prime Minister will have a direct picture of the NSS situation in the city and the support of the system., while he will have meetings with the local government. The message for faithful implementation of the measures with strict control for their observance is considered crucial, in order to have an immediate reduction in new cases.
Petsas: Opening of the market before the holidays
Speaking on Saturday morning on SKAI, Government spokesman Stelios Petsas, when asked about the lifting of the lockdown, pointed out that the government is planning to open the economic activity, before the holidays. He confirmed that the government intends to open the schools first, which according to the data are "safe" since "the measures are followed" and the virus is not easily transmitted.. Then the opening of the retail trade is examined, while later the other activities, gradually. Condition, as stressed by Mr.. Petsas, is to drop cases. As for the opening of the restaurant, it was enough to say that there are various suggestions and everything is weighed on the basis of which the Prime Minister will take his decisions.. He also stressed that there is no plan to make vaccination mandatory
Source: iefimerida.gr