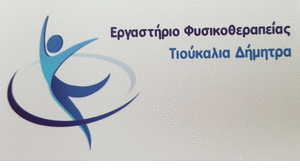 THE VAT RATE REMAINS REDUCED 5 AEGEAN ISLANDS
of Mr. Ioannis Rona tax consultant columnist
As it is known, five (5) Aegean islands now have a reduced VAT rate against 30%, in relation to the rest of Greece and the validity of this reduced rate was foreseen to be extended for another six months ( as 30/6/2021 ).
Note that this reduced VAT rate was applied in Greece on the basis of 112 EC Directive of the European Union (2006), as the article 28 of it and mentions:
"The Hellenic Republic it may to impose lower VAT rates until 30%, from the respective rates imposed in Mainland Greece, in the Prefectures of Lesvos, Chios, Samos, Dodecanese, Cyclades and the following Aegean islands : Thassos, Northern Sporades, Samothrace and Skyros ". So he said then.
For the story, by. 4334/2015 the gradual abolition of this reduced rate was imposed, but for the five mentioned (5) islands is constantly being extended (per semester) the power, for reasons. ( Τώρα επικαλούνται τους « πρόσφυγες» και τους «μετανάστες»).
Σήμερα λοιπόν διατηρούν ακόμα τον μειωμένο αυτόν συντελεστή ΦΠΑ τα νησιά Lesvos, Chios, Samos, Leros, Kos.
The mayors of these islands had asked the European Parliament to make this reduced VAT rate permanent and not to abolish it..
But we think, that the responsibility lies with the Greek State. With the possible abolition of a reduced rate, it is then possible to appeal to the law,, in the European Communities.
Today the Ministry of Finance, after suggestions of competent Services, moved to extend its validity, until 30/6/2021, time period.
On this subject we have to observe and insist on the following :
THE 6the Community Directive (above), provides for a reduction in the VAT rate, for Greece, until 30% for Aegean islands. It does not refer to abolition. We think so. A similar reduction is foreseen for other states- members. If he wants to help them (the State) γιατί να καταργήσει τον μειωμένο αυτόν συντελεστή που επέτρεψε η Ευρωπαϊκή Κοινότητα και να μη τον μειώσει, since Greece has this right (of up 30%), to facilitate.
( More details on the subject, στο περιοδικό «ΛΟΓΙΣΤΗΣ» σελίδες 1171-1173 of November 2018, where our relevant article was published, with Title : «Κατάργηση του μειωμένου συντελεστή ΦΠΑ στα νησιά» ).