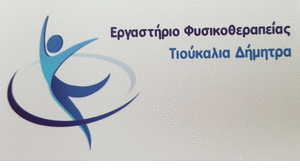 The Hellenic Petrol Dealers Federation reacted immediately to the amendment for the new diesel tax, talking about punishing themselves, but also consumers.
With a "green" end 3 cents per liter which means 4 minutes (together with VAT) the retail price will be borne by diesel from 1/1/2021.
This provides for an amendment tabled to the bill for the creation of a new urban plan characterizing the increase in the price of diesel used by both individuals with diesel cars, but mostly professionals, a necessary intervention, in conjunction with the emissions trading scheme, in the form of a financial burden, with the ultimate goal of achieving the national targets set for tackling climate change and reducing greenhouse gas emissions (ΑτΘ).
The green end is imposed when the diesel is put to use, that is, during its customs clearance and is certified and collected by the Customs Authorities of AADE, together with the Excise Tax and VAT.
The green fee is imposed for the purpose of serving a special purpose. particularly, the resources from the green end, which constitute public revenue, available by decision of the Minister of Environment and Energy for the implementation of special purpose actions within the specific Energy and Climate Objectives by the year 2030, as defined in the National Energy and Climate Plan (B' 4893/31.12.2020) and, particularly, to achieve national targets for tackling climate change and reducing greenhouse gas emissions, the strengthening of RES projects, increasing the penetration rate of RES in gross final energy consumption, improving energy efficiency and savings, the promotion of electrification, to cover public benefit purposes, costs of energy studies and research. "
Immediate reaction from gas stations
The Federation of Petrol Dealers of Greece reacted immediately to the amendment, talking about punishment of themselves and consumers "It causes us feelings of punishment of consumers , of gas stations and various professionals this ease of arbitrary imposition of taxes and charges on fuel "for any disease" of the economy and the debts of the state "stressed in their announcement noting that it is time for the government to realize that this industry can not is an easy solution for any case of deficits in various sectors of the economy.
And especially the professional sectors that use diesel oil such as e.g.. truckers, technical works , farmers, processing, etc can not even raise the current fuel tax. "The way out of the pandemic covid-19 will find us all over-indebted. It is not possible in such times for the government to plan charges of any kind ", concluded the announcement of OBE.
Source:News247.gr.