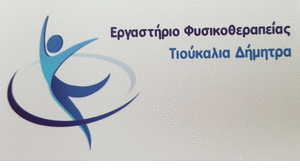 The high summer temperatures cause discomfort to many of us. As the body tries to cope with the intense heat, it is common to feel our feet swollen and heavy.
This is because the blood vessels dilate, as a mechanism of protection of our body in order to return to normal body temperature. Gravity and often immobility cause blood to accumulate in the legs and ankles, and due to the dilated vessels it is more difficult to circulate to the heart.
See ways you can relieve your swollen feet:
Drink more water. Proper hydration helps our body function better in hot conditions.
Eat plenty of fruits and vegetables. In addition to their high water content, the vitamins and antioxidants they contain help in the good condition of the blood vessels.
If you are overweight, try to lose weight, but without following a strict diet. Follow a balanced healthy diet, avoiding fried foods and sugar.
Limit salt and alcohol, as they cause fluid retention which worsens the swelling.
Avoid long hours of standing and sitting. If your job requires you to sit in a chair, take regular breaks to walk and unwind.
Exercise daily, at a gentle pace. Walking, the swimming, cycling and lower limb stretching are particularly beneficial activities to reduce swelling.
Dress comfortably. Avoid tight clothing and shoes, and above all the high heels. The special socks that are commercially available help in blood circulation, especially if your job requires standing.
Place a pillow under your feet when you sleep, to help the blood return to the heart. You can even lie on the floor resting your legs perpendicular to the wall. for 10 minutes every night.
Gently massage into your feet and ankles for a few minutes each day, to improve blood circulation in the area.
Avoid sun exposure, especially at noon. Try to keep your feet cool. Foot baths with salt water help to relieve swelling.
Take a Scottish shower: Alternately pour hot and cold water on your feet, with rotations per 20 seconds. This will help stimulate the blood vessels and activate them, as they will contract and expand as you change the temperature of the water, and blood circulation will improve.
Do not forget that swollen feet can be a result of pregnancy, taking certain medications or even a symptom of an underlying disease. Contact your doctor if the swelling is painful, if it does not subside or if it is accompanied by redness of the legs, from shortness of breath or dizziness, as well as if only one of your feet suddenly swells, with the swelling not receding.
Source:aftodioikisi.gr