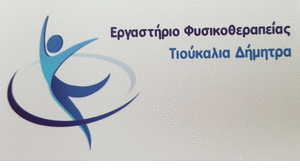 The request of the traders to the Ministry of Development, which is expected to be accepted, is the winter discounts to be extended until the end of March.
Extension to the period of winter discountswhich are normally completed on 28 February is expected to give the Ministry of Development, κατόπιν αιτημάτων από εμπορικούς συλλόγους της χώρας που βρίσκονται σε «κόκκινες» περιοχές, με κλειστά καταστήματα.
According to his information insider.gr, The relevant decision is expected to be announced even within the day after the necessary procedures have been completed..
It had preceded Monday afternoon, his letter Athens Chamber of Commerce to the Minister of Development, Adonis Georgiadis με την οποία οι έμποροι ζητούσαν την επαναλειτουργία των καταστημάτων από τη Δευτέρα 1η Μαρτίου με ταυτόχρονη extension of discounts until the end of the month.
The request of the merchants of Athens, θεωρείται λογικό σύμφωνα με πηγές του υπουργείου και ως προς τη χρονική διάρκεια του ενός επιπλέον μήνα, as well as during the winter discounts the shops in the capital they just stayed 12 days open while professionals throughout Greece estimate that φέτος θα απωλέσουν περίπου 3,5 billion. ευρώ από τον περσινό αντίστοιχο τζίρο των 5,5 billion. euro. At the same time, a large volume of products that the stores had purchased to sell during the winter season., εξακολουθεί να παραμένει απούλητος στα ράφια.
What will happen to the stores from Monday
At the same time, It remains unknown at this time what will happen with the operation of the stores from Monday, as so far the restrictive measures are valid until Sunday. However, it is a priority of the government, as he pointed out and Deputy Government Spokeswoman Aristotle Peloni yesterday, is the opening of retail, as well as schools.
On the table are various scenarios for the first week, that is, from March 1, such as restoring its application click away ή του click inside. Alongside, όπως επεσήμανε αναφορικά με τη λειτουργία του λιανεμπορίου ο Minister of Digital Governance, Kyriakos Pierrakakis εξετάζονται σε συνεργασία με το υπουργείο Ανάπτυξης και τεχνολογικές λύσεις για την κυκλοφορία των πολιτών πέρα από τα SMS στο 13033.
For all the above possibilities of course, Decisions will be made with the prior consent of the Committee of Infectious Diseases, after taking into account all the epidemiological data of the week we are going through, ανάψει τελικά το «πράσινο φως» για την επαναλειτουργία των καταστημάτων.
Source:insider.gr