Even large organizations such as ELTA try to exploit the quarantine cunningly by any means in order to deceive unsuspecting citizens and "get" into their bank accounts..
Within a few days we have come to know of two incidents where fraudsters under the pretext of being the ELTA try to extract money fraudulently via email.
So, if you receive this email with the title ELTA parcel DO NOT open it! The email states the following:
Dear customer,
Your package has recently arrived at our sorting center .
To receive the order, It is important that you pay the shipping costs.
After you pay the shipping costs, we will ship your order.
The package will be delivered to your home no later than the next business day, or you can pick it up the next business day from 3:00 pm. at the selected collection point.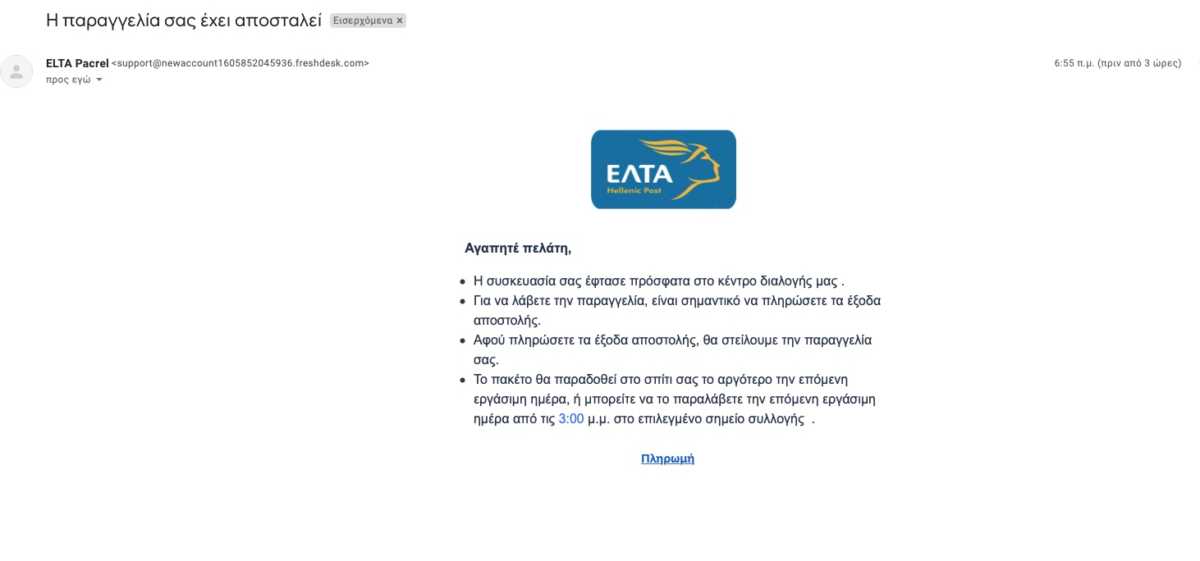 Then he has a link which writes payment and asks the unsuspecting victims to put their card details! Do not press it!