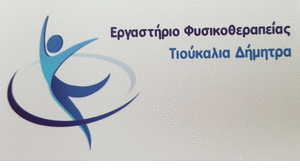 THE Regional Governor of Western Macedonia K. George Kasapidis signed an Invitation, budget 12 from. € relevant to στη χρηματοδότηση έργων επέκτασης και αναβάθμισης υποδομών ύδρευσης για την εξασφάλιση της επάρκειας του νερού, from Operational Program of the Region of Western Macedonia 2014-2020, με δυνητικούς δικαιούχους την Region of western Macedonia, their Municipalities of the Region, the Δημοτικές Επιχειρήσεις Ύδρευσης – Αποχέτευσης (MONDAY) and Λοιπούς φορείς καθ' αρμοδιότητα.
Στο πλαίσιο της εκδοθείσας Πρόσκλησης θα ενισχυθούν παρεμβάσεις που αφορούν υποδομές συλλογής, transport, storage, water treatment and distribution, with special care in urban areas and problem areas, e.g. mountainous and disadvantaged areas, areas of tourist interest where there is a shortage of water and increased demand during the tourist season, λοιπές δράσεις και έργα διασφάλισης της ποιότητας του νερού που προορίζεται για πόσιμο νερό. Priority is given to areas that do not have water supply networks as well as areas that face water quality issues related to public health issues..
Οι προσκλήσεις υποβάλλονται μέσω του ΟΠΣ ΕΣΠΑ, from 24/12/2020 to 31/3/2021.
Στη συγκεκριμένη Πρόσκληση συμπεριλαμβάνονται πράξεις που δύνανται να χρηματοδοτηθούν στο πλαίσιο του Επιχειρησιακού Σχεδίου Ολοκληρωμένης Χωρικής Επένδυσης (ΟΧΕ) of the Utilization of the lakes of Western Macedonia.
The proposals that will be selected will be implemented with συγχρηματοδότηση του Ευρωπαϊκού Περιφερειακού Ταμείου (ΕΤΠΑ) and National Resources, through the Priority Axis 6 – «Διαφύλαξη και προστασία του περιβάλλοντος και προώθηση της αποδοτικότητας των πόρων» του Επιχειρησιακού Προγράμματος Περιφέρ