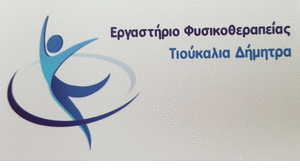 Now through video calling you can have what you want without effort.
You are a student and you want to make your tax return but you do not have a key number;
Now through video calling you can have what you want without effort.
All you have to do is get the codes via e-mail or SMS or from the Tax Office as only then will you be able to submit their tax return 2020 and declare your income.
The ways to obtain the codes
At the time of submission of his tax returns 2020 to run and exhale in 29 July Those who do not yet have Taxisnet passwords can choose one of three ways to obtain them:
1. Immediately upon submitting the application to Taxisnet. The key number is provided immediately via e-mail and sms
2. By appointment for a video call, through the myAADElive service, with an employee of A.A.D.E.. The key number is given via e-mail
3. With the presence of the taxpayer at the Tax Office.
Key number with video call to 9 electronic steps
The myAADElive service for obtaining a lock number via video call, addressed to those who were not certified in TACHISnet with the process of sending a lock via SMS and e-mail.
The steps
1. After your application for registration in TAXISnet, you receive in the e-mail a link that will lead you to the Entrance and Communication Gate with a representative of AADE.
2. Subsequently, enter a valid email address to which you will be sent a link to access myAADElive.
3. It is necessary to complete the alphanumeric of the image. Selecting Submit, send you the activation of myAADElive access link, to your personal email account.
4. After carefully reading the contents of the above message, use the link (link) sent to you for access to myAADElive.
5. Using the link takes you directly to a new screen, where you will select "Key Performance".
6. Immediately after you have the opportunity to book a video call with a representative of AADE on the day and time you want. To make an appointment, It is mandatory to fill in some of your basic information such as e-mail (e-mail), the phone number, the TIN as well as your confirmation code that you received with the application for registration in TAXISnet.
7. automatically, Confirmation of the reservation will be sent to your email, where you can check the date and time of your appointment as well as manage your reservation in case of any change.
8. You will choose the day and time of the scheduled appointment: "Participation in a Teams Meeting" appears in the e-mail message confirming your reservation.
9. You are immediately transferred to the environment of the meeting with the representative of AADE. Before selecting "Participate Now" check your camera and microphone to be enabled.
Source:in.gr