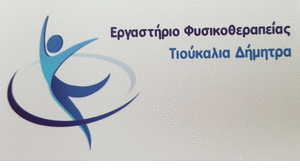 The perpetrator of the attack in Kallithea transferred the vitriol to a hot or metal hermit crab with a large mouth.

The police officers handling the case have come to this conclusion, analyzing the overall "shadows" of the videos they have collected. The transfer seems to have taken place in such a way as not to arouse suspicion and to avoid the case of an "accident" for the perpetrator herself.. That is, the carrier of the caustic liquid should not melt during transport, while in the cast he chose a large spout in order to attempt it once, as the 34-year-old testified, who had pointed out that he had thrown her all over her face once. The woman in black seems to have taken self-defense measures, wearing perhaps special gloves… Meanwhile, five witnesses who said they had seen the black-clad perpetrator of the vitriol attack in Kallithea canceled or resigned their deposits.. They found out from the course of the investigation that the persons they considered suspicious had nothing to do with the attack and were residents or shopkeepers of the area as well as passers-by..
Police in riot gear stormed a rally on Friday, removing hundreds of protesters by truck. Police in riot gear stormed a rally on Friday, removing hundreds of protesters by truck.. They estimate that it takes at least a week to analyze the data. They will try to put the suspects on the "map" of the wider area of ​​Kallithea. They will compare the locations of mobile phones with the deposits of the suspects, in an effort to strengthen the indications that could guide police investigations.
All the details of the mobile phone companies and the connections of the suspects that are activated in the area of ​​the attack will be placed in the special software I2 (Intelligence 2), which they hope will highlight with "red" markings the possibility of identifying these connections, while a parallel search will be made with the "naked eye". In case the presence of suspects in the area is confirmed, they will be asked to give convincing explanations if their presence is not in line with what they said in their statements.. Police explain that if, for example, one suspect has testified that at the time of the attack he was elsewhere, but activates a mobile phone antenna in Kallithea, he will have to explain why he was there and why he did not mention it in his testimony. If the explanations are not convincing and are not confirmed, immediately placed high in the "frame" of the suspects.
In another field of research, police have examined taxi companies, and if there were routes destined for Kallithea during the period in question before or after the vitriol attack, with a female client. They had taken deposits from some drivers, without confirming at this time whether they have in fact carried out the attack.
Newspaper information source "Free Press"