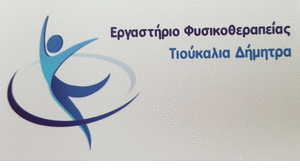 When dieting, you have to remember something simple. Metabolism describes all the chemical processes that constantly take place inside the body to keep your organs functioning normally.. Such processes are respiration, cell repair and digestion of food. These chemical processes require energy.
As we grow older, we tend to accumulate fat and lose muscle mass. Generally, men tend to have a higher metabolism, as they have greater muscle mass, heavier bones and less body fat than women. This is why the recommended daily calorie intake for them is higher..
How the metabolism increases
1. Aerobic activity
Aerobic exercise is the most effective way to burn calories. Your goal should be to 150 minutes of aerobic exercise, such as walking, cycling and swimming, every week. To lose weight, you may need to do more than 150 minutes a week and make changes to your diet.
2. Increase in muscle mass
Muscle tissue burns more calories than adipose tissue. So, if you increase your muscle mass, you will definitely lose weight. Do not worry, you do not need to convert to… Arnold Schwarzenegger! The goal is to do muscle strengthening exercises for two or more days a week and exercise all the major muscle groups in your body. (legs, hips, back, belly, bosom, shoulders and arms). And you do not have to go to the gym to achieve this. For example, Intense gardening can also "do the job".
3. Be active
Being constantly on the move and when you are not idle, increase your metabolism. Even the simplest moves, such as walking and housework will do wonders for your metabolism.
Generally
It is a fact that certain foods and beverages can boost your metabolism. Such examples are green tea, coffee, some spices and energy drinks. The evidence behind these allegations, Nevertheless, is not sufficient. also, their effect on the metabolism of each individual is at best small and varies from organism to organism.
You may not have complete control over your metabolic rate, you can, however, control how many calories you burn through your level of physical activity. The more active you are, the more calories you burn. In fact, Many people who think they just have a better metabolism are probably just a lot more active than they are,what others.
Source: http://www.nhs.uk