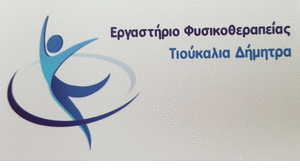 As the Greek educational system is shaped, children their age 16 years old are called upon to decide more scientific field they want to pursue and consequently what they want to study. Nevertheless, The percentage of teenagers who are determined about what they will "do in life" is very small. Most are disoriented, μπερδεμένοι και δεν έχουν συνειδητοποιήσει ακόμα τις κλίσεις και τα ενδιαφέροντά τους.
"I will make the right choice;", "And if I go to a school I don't like", "It simply came to our notice then;". All these questions revolve around the child's mind, which is anxious and pressured to make a decision, not entirely decisive, but important to make the best start in his adult life and not "waste" his student years on something he doesn't like and doesn't fill.
The position of the parent σε αυτή τη δύσκολη περίοδο της ζωής του πρέπει να είναι υποστηρικτική και όχι παρεμβατική. Many parents in an effort to help their child choose a profession with social status and vocational rehabilitation that they believe will provide them with a comfortable and "good" life guide them to choose something that does not express it.. The fact that a profession has a relative "flourishing" today, does not mean that the same will apply tomorrow. The situation is fluid, the data can be changed in a single moment, as was the case with the corona eruption, bringing businesses up and down the business and the economy at a global level. In an ever-changing work environment, η ερώτηση "What are the professions of the future" δεν είναι δυνατόν να έχει απάντηση.
Therefore, the best guide for the child is to choose something that will make him happy and not bored. There are no good and bad schools, but schools that suit the child and not. This means that the main criterion for choosing his school is the interests, his inclinations and skills. Theoretically, The school and the SEP course had to help him find himself and bring to the surface what he was hiding inside so that he could make the right decision.. Nevertheless, in fact vocational guidance in school - in most cases at least- it's a wasted time, that teacher and students count the minutes to finish.
Proof of this are the thousands of children who συμπληρώνουν το μηχανογραφικό τους στα τυφλά και εν τέλει παρατάνε τη σχολή τους γιατί δεν τους αρέσει, but also those who never practice the subject they studied. The degree is another piece of paper in the drawer "with the important".
That's why both parents and children need to take matters into their own hands and find people who will really help each student find himself., to clear things up in his mind and get out of the deadlocked maze that has been found.
Αυτό κάνει η ομάδα της LABORA headed by Konstantinos Kotios, πρώην συνιδρυτή της συμβουλευτικής εταιρείας σταδιοδρομίας EMPLOY, who has more than 15 Years of experience. Ο Κωνσταντίνος Κότιος με τη δουλειά του έχει καταφέρει να εδραιωθεί στο χώρο του επαγγελματικού προσανατολισμού. He has given dozens of speeches throughout Greece, while most likely you have succeeded in a news bulletin or a TV show.
In LABORA δεν θα ακούσεις προκαθορισμένες τυποποιημένες εκφράσεις σε ξύλινη γλώσσα, that after a while you get tired and you stop listening, nodding in agreement. This is because the child just needs someone to help him find his way and not to confuse it even more with his "teaching" style..
In short, the child completes some skill tests, κλίσεων και ενδιαφερόντων για να αποκτήσει μια πρώτη εικόνα η ομάδα της LABORA και ο σύμβουλος που θα αναλάβει να το βοηθήσει. Subsequently, a conversation with the child begins, in order to bring to the surface what is inside him and he alone cannot recognize it.
So after all, find together what fills it and what it would be comfortable to imagine doing in the future, will give him everything,what further information is needed about the schools that attract his attention and like him, but also the professional opportunities they have. So, finding a school and a profession stops looking like a "mountain".
Αν το παιδί επιλέξει the profession he really loves, ακόμη και αν τώρα φοβάται ότι δεν θα τα καταφέρει, when the time comes to enter the job market he will fight to evolve. This will make him happy and successful and not a profession with fictitious prestige and money.
So give, to the child the opportunity to get to know himself, να αποφασίσει μόνο του what he wants to "become when he grows up" και εμπιστευτείτε την κρίση του, as you probably wish your parents had done with you.
More information, as well as ways to contact the LABORA team you will find here