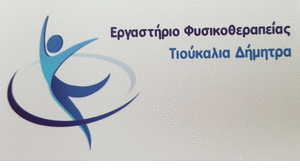 Whatever is written or heard right and left about diets, know that there are ways to lose weight safely.
Generally, stable weight loss is recommended 0,5-1 kilos per week for the most effective long-term weight management.
Having said that, Many diets leave you feeling hungry or tired from your effort. These are important reasons why you may find it difficult to follow a healthier diet..
However, Not all diets have this effect. Low carb diets and whole grains, Low calorie diets are effective for weight loss and may be easier to follow than other diets..
Here are some ways to lose weight based on a healthy diet, reducing carbohydrates and aiming to:
reduce your appetite
cause rapid weight loss
improve your metabolic health
1. Reduce processed carbohydrates
One way to lose weight fast is to reduce sugars and starches or carbohydrates.. This can be achieved with a low carb diet or by reducing processed carbohydrates and replacing them with whole grains..
When you do this, Your hunger levels decrease and you usually end up consuming fewer calories.
With a low carb program, your body will start using stored fat for energy burning.
If you choose to eat more complex carbohydrates, such as whole grains, along with reduced calories, You will benefit from the increase in fiber and you will digest each meal for more time. This will make you feel fuller and you will feel better with the diet you follow.
A study of his 2020 confirmed that a diet low in carbohydrates was beneficial for weight loss in older people. Research also shows that a low carb diet can reduce appetite., which can lead to the consumption of fewer calories.
Note that the long-term effects of a low-carb diet are still being investigated..
2. Eat protein, fats and vegetables
Each of your meals should include:
a source of protein
a source of fat
a portion of vegetables
a small portion of complex carbohydrates, such as whole grains
Protein
Eating enough protein is essential for maintaining your health and muscle mass., as you lose weight. Evidence shows that consuming adequate protein can improve cardiovascular risk factors, appetite and body weight.
See how you can determine how much to eat without overeating. Many factors determine your specific needs, but generally an average person needs it:
56–91 grams per day for the average man
46-75 grams per day for the average woman
Diets with sufficient protein:
reduce cravings and constant thoughts about eating against 60%
reduce the desire for snacks late at night against 50%
make you feel fuller in general
In a study, people on a high protein diet ate 441 fewer calories a day.
Healthy protein sources include:
meat: beef, chicken, pork and lamb
fish and seafood: salmon, trout and shrimp
eggs: whole eggs with yolk
vegetable proteins: beans, legumes, quinoa and tofu
Reduced carbohydrates and green leafy vegetables
Do not be afraid to fill your plate with green leafy vegetables. They are full of nutrients and you can eat very large amounts without significantly increasing calories and carbohydrates..
Vegetables to be included in low carb or low calorie diets:
broccoli
cauliflower
spinach
tomatoes
cabbage
Brussels sprouts
celery
lettuce
cucumber
Healthy fats
Do not be afraid to eat fat. Your body needs good fats, regardless of the diet plan you choose. Olive oil and avocado oil are great choices to include in your diet..
Other fats such as butter and coconut oil should only be used sparingly due to their higher saturated fat content..
3. Exercise!
The exercise, although it is not a prerequisite for losing weight in general, can help you lose weight faster. Weightlifting has particularly good benefits.
Lifting weights will burn a lot of calories and prevent your metabolism from slowing down., which is an unwanted condition in weight loss.
Try going to the gym 3-4 times a week to do weights. Make sure your doctor is aware of the type of exercise you are doing.
If weightlifting is not an option for you, the exercise to increase heart rate, such as walking, jogging, running, Cycling and swimming are very beneficial for weight loss and general health.
Source: https://www.healthline.com