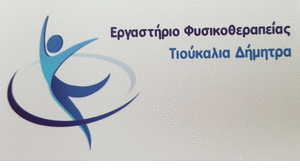 It looks "disappeared", for now at least, the seasonal flu, with the social distancing and protection measures applied for the coronavirus pandemic but also the high vaccination coverage to have restricted the circulation of influenza viruses.
It is characteristic that based on the data of the National Public Health Organization that monitors the epidemiological development of influenza in our country, up to 29 In November no one was diagnosed with seasonal flu. particularly, and according to yesterday's weekly epidemiological report of EODY which includes recording up to 29/11, at the two National Influenza Reference Laboratories (Department of Virology of the Hellenic Pasteur Laboratory and 2nd Laboratory of Microbiology of the Medical School of AUTh) tested for influenza viruses overall 13 samples, the seven from hospitals, and none was positive.
Last year's flu season, The first case was detected in early October. Sure, At the same time, influenza activity in Greece was still very low., as its heavy traffic usually starts after January and peaks in February and March. For this and the scientific data so far, in Europe and Greece, must be interpreted with caution.
This year, Nevertheless, The forecasts of seasonal flu experts in the coming months are optimistic. The strong demand for influenza vaccination, which has increased greatly, contributes to this to a large extent., under the fear of the new coronavirus and the risk that the simultaneous circulation of the viruses will cause a "heart attack" in the NSS. Until two weeks ago, according to the data on influenza vaccination publicly reported by the Minister of Health, Vassilis Kikilias, have already been prescribed over 3.000.000 vaccines, have been performed more than 2.900.000, after 1.850.000 of these be in vulnerable groups and older people.
Last year, and by May they had been recorded 254 severe cases of laboratory-confirmed influenza, the 233 of them were hospitalized in ICU and 116 deaths.
It is worth noting that in recent months there has been a very mild flu season throughout the southern hemisphere, including areas with high Covid-19 activity such as Brazil, which experts attribute to control strategies against the new coronavirus.
Η "αποδιδόμενη στη γρίπη θνησιμότητα" που υπολογίζουν οι Ελληνες επιστήμονες περιλαμβάνει πολύ περισσότερους θανάτους σε σχέση με τους καταγεγραμμένους. Indicatively, the period 2018-2019, χρονιά με 374 νοσηλευόμενους με γρίπη σε Μονάδες Εντατικής Θεραπείας και 154 deaths, οι εκτιμήσεις αναφέρουν ότι οι θάνατοι που αποδίδονται στη γρίπη ήταν λίγο περισσότεροι από 1000 namely 1071.
In no case, however, η θνησιμότητα δεν αγγίζει αυτή του νέου κορωνοϊού, που από τον Οκτώβρη και μετά "σαρώνει" την Ελλάδα. Εως και χθες στη χώρα μας είχαν καταγραφεί 2706 θάνατοι εξαιτίας της Covid-19. Μόνο για τις τρεις πρώτες ημέρες του Δεκεμβρίου κατέληξαν 300 patients, με το αποτύπωμα του θανατηφόρου περάσματος του κορωνοϊού να γίνεται όλο και πιο βαρύ. Και ακόμη, μπροστά υπάρχει … μακρύς δρόμος, με δύσκολους μήνες καθώς οι καιρικές συνθήκες ευνοούν τη μεταδοτικότητα του Sars-CoV-2.
Τα "σκληρά" δεδομένα της επιδημίας στην Ελλάδα, δηλαδή οι νοσηλευόμενοι, οι διασωληνωμένοι και οι νεκροί πιέζουν δραματικά το σύστημα υγείας και δεν επιτρέπουν στους ειδικούς να συζητούν την επιστροφή ούτε καν σε μια μερική κανονικότητα.
Source:enikos.gr