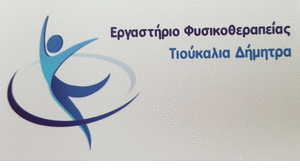 They exceed 18.500, οι επίσημα καταγεγραμμένοι άνεργοι στην Περιφερειακή Ενότητα Κοζάνης, most of whom, do not receive unemployment benefit or any other emergency financial assistance, to meet their basic needs.
Η απολιγνιτοποίηση, which takes place by drastically limiting PPC's activities, increases the number of unemployed in the region and as he stated in an interview with ERT Kozani, the Head of OAED of the Regional Unit - P.E.- Κοζάνης – Κώστας Κυτίδης, "An increasing number of long-term unemployed are being created, age 30 to 35 years, who have work experience as industrial workers ".
The official details of the services,reflect the special characteristics that the acute problem of unemployment has acquired in the Prefecture of Kozani and the whole of the West. Macedonia, something that as Mr.. Κυτίδης, need to be answered with «ειδικά μέτρα στήριξης και στοχευμένα προγράμματα απασχόλησης στην περιοχή».
ERT KOZANIS-PENSION: Antonis Mavridis