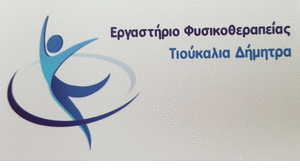 The President of the Kozani Chamber held a series of contacts in Athens on issues. Nikos Sarris on Thursday 25 and on Friday 26 June 2020.
Mr.. Sarris met with MP N.. Kozani Mr.. Paraskevi Vryzidou and discussed the planning for the next day for Western Macedonia. The President referred to the intense concern in the region regarding the viability of businesses and stressed that Western Macedonia needs a comprehensive development plan that will include important interventions and infrastructure projects with an emphasis on the areas of entrepreneurship and manufacturing., attracting investment by increasing investment incentives, of the rural economy, of marble processing, energy's, of tourism, της εξωστρέφειας και της καινοτομίας.
The meeting was attended by the President of the Hellenic Fur Federation, Mr.. Dimitrios Kosmidis, the treasurer Mr.. Christos Koufogiannis and the treasurer of the Association of Fur Producers of Siatista "The Prophet Elias" and. Nikolaos Gougas.
Dealing with the problems of the fur industry was one of the issues raised by Mr.. Vryzidou the President Mr.. Sarris but also Mr.. Kosmidis, seeking the immediate intervention of the State, with a specific strategy for extroversion and business viability, emphasizing that this is a sector that contributes significantly to the national economy.
"The Kozani Chamber makes every effort to be on the side of the companies and to promote actions and programs aimed at helping the businesses of the Prefecture in every possible way.", stressed Mr.. Sarris and underlined that special importance should be given by the Government to the design of the new development model, with special mitigation measures, investment incentives and employment enhancement.
This was followed by a working meeting with the President of the Economic Chamber of Greece, Mr.. Constantino Collia, where the problems of the business world and the prospects for improving the situation through special case-by-case actions and initiatives were discussed.. The discussion of the transition to the post-colonial era was on the agenda of the discussion, η δημιουργία ειδικής οικονομικής ζώνης με επενδυτικά κίνητρα και οικονομικές ελαφρύνσεις, the utilization of resources by the Fair Transfer Fund, while the cooperation between Kozani Chamber and OEE for the planning of the next day was requested.