What does it provide? – 1 dead and 9 injured by the blow of Egelados.
Exceptionally at HERACLION, Crete the Minister of Civil Protection goes Christos Stylianidis, while the "Egelados" plan of the Civil Protection. The inter-ministerial team on natural disasters has mobilized and is monitoring him earthquake in Crete, according to government sources.
According to the same sources, already, EMAK ladder is transported by C130 for assistance in release and an additional set of competent ministers will go within the day to autopsy damage to the villages of the area affected by the earthquake.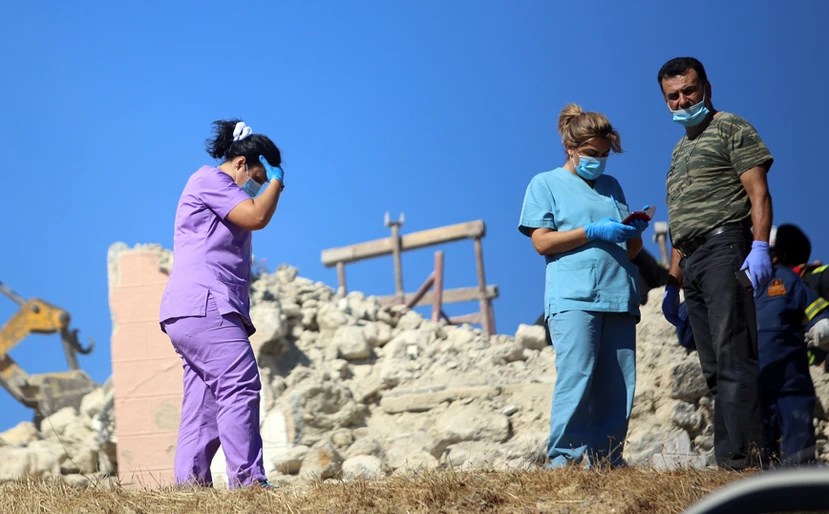 What does the plan "Egelados
The "Egelados" plan includes map with the degree of earthquake risk each region of the country, based on the risk analysis of the Scientific Committee and determines in detail the role and actions of each body, (regions, municipalities), the actions voluntary organizations, instructions, allocation of resources and human resources, as well as the training and exercises that will be done.
According to Greek Earthquake Regulation (ΕΑΚ 2000) the country is divided into three Seismic Hazard Zones, marked on the map. The map with the boundaries of the Seismic Hazard Zones determines the seismic design parameter, i.e.. the maximum expected ground acceleration (PGA), on the basis of which the constructions in each area are planned.
of Georgia Ath. Sketch
Source: Newsbeast.gr