Tragedy in Crete. The strong earthquake of 5,8 Richter that shook Heraklion and the whole island leaves behind victims.
According to ERT1, ένα άτομο έχασε τη ζωή του. Πρόκειται για έναν εργάτη, ο οποίος βρισκόταν σε εκκλησία στο Αρκαλοχώρι.
Τη στιγμή που "χτύπησαν" τα 5,8 Ρίχτερ ο εργάτης βρισκόταν μέσα στην εκκλησία, της οποίας κατέρρευσε ο τρούλος και τον καταπλάκωσε.
Η επιχείρηση απεγκλωβισμού του άτυχου εργάτη
Η επιχείρηση απεγκλωβισμού στην εκκλησία του Προφήτη Ηλία στο Αρκαλοχώρι δεν είχε το επιθυμητό αποτέλεσμα. Οι συνάδελφοι του άτυχου εργάτη βρίσκονταν έξω από την εκκλησία, μη μπορώντας να πιστέψουν τι συνέβη.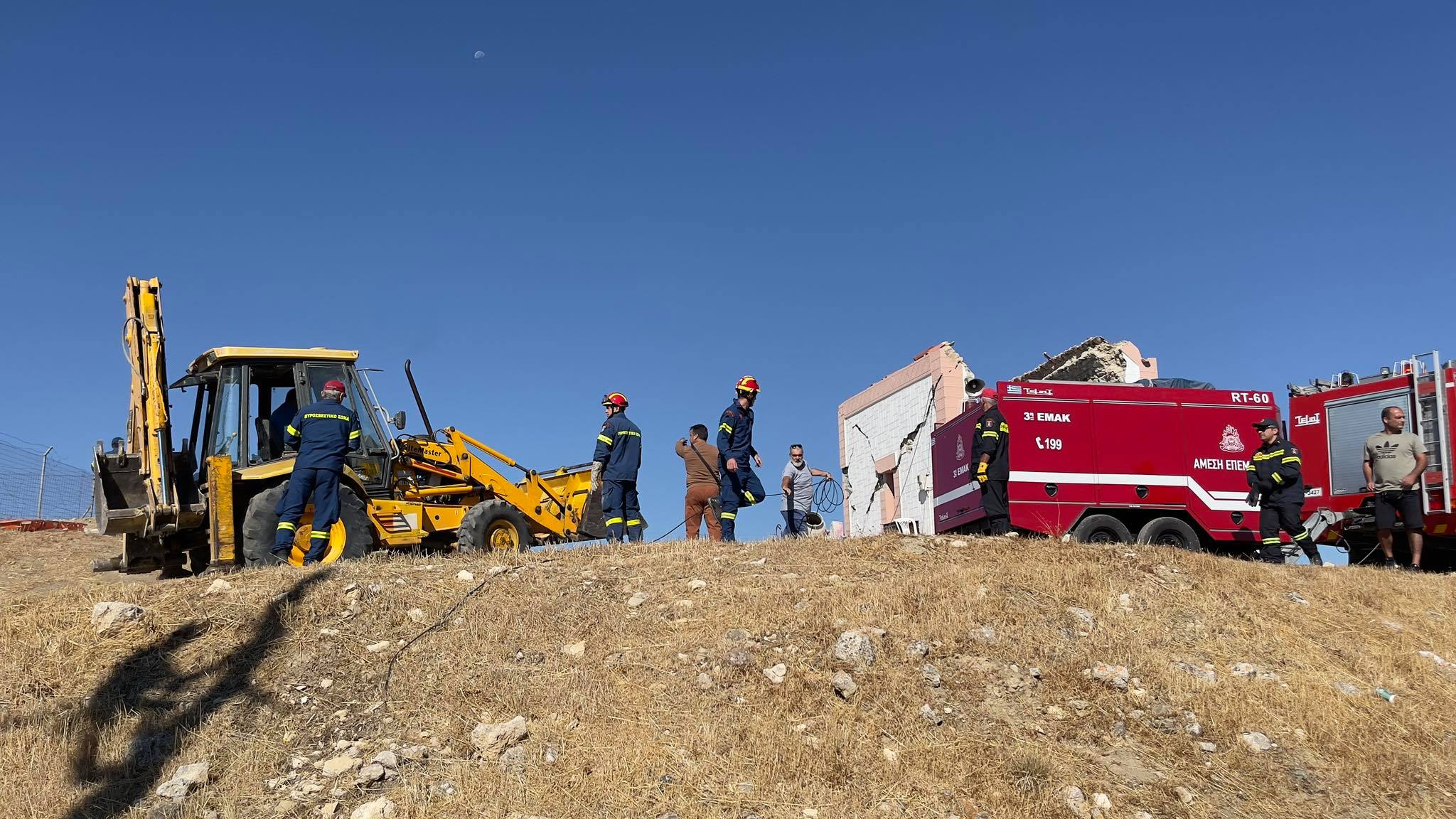 Δείτε το βίντεο από το cretalive.gr
Earthquake in Heraklion:
Ζημιές σε κτίρια

,

έπεσαν βράχοι

,

καταπλακώθηκε αυτοκίνητο

Damage has occurred in the area of ​​Arkalochori, βράχοι έπεσαν σε δρόμους, αλλά και κτίρια έχουν υποστεί σοβαρές ζημιές από την ισχυρότατη δόνηση.

Πέτρες έχουν πέσει στους δρόμους, τζάμια έχουν σπάσει… Πολλοί κάτοικοι πετάχτηκαν στον δρόμο.
Ζημιές έχουν σημειωθεί, according to information, και στις Αγιές Παρασκιές αλλά και στο Θραψανό, especially in old buildings.
Κλειστός είναι ο δρόμος προς τον Προφήτη Ηλία, λόγω κατολίσθησης. Αυτοκίνητο καταπλακώθηκε, χωρίς να έχει σημειωθεί σοβαρός τραυματισμός στους επιβαίνοντες.
Επίσης εκκενώθηκε το Δικαστικό Μέγαρο Ηρακλείου, μετά τον κύριο σεισμό αλλά και τους μετασεισμούς.
After the main earthquake, ακολούθησε στις 09.27 το πρωί μετασεισμός, intensity 3.8 Richter, in 19 km. ΒΔ της Άρβης, με εστιακό βάθος τα 5 km. Δεύτερος μετασεισμός, at 9.37 in the morning, ήταν εντάσεως 4,5 Richter, in 21 km. ΔΝΔ της Άρβης και σε εστιακό βάθος τα 5 km.
Η σκόνη που "σήκωσε" ο σεισμός
Λέκκας για σεισμό στο Ηράκλειο

:

Ήταν μεγαλύτερος από ότι περιμέναμε

«Έχουμε έναν σεισμό μεγαλύτερο από ότι περιμέναμε» τόνισε στο enikos.gr ο καθηγητής Γεωλογίας, Ευθύμης Λέκκας και πρόσθεσε ότι «δεν έχουμε μεγάλες ζημιές, ούτε καταρρεύσεις».

Ο ίδιος πρόσθεσε ότι «επικοινώνησα και με τον κ. υπουργό, Mr. Στυλιανίδη και το παρακολουθούμε».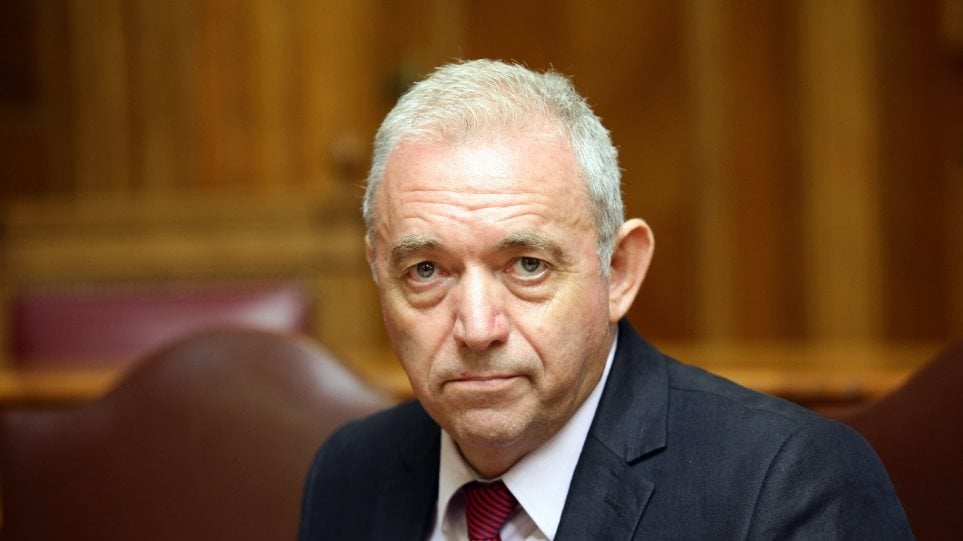 According to Mr.. Λέκκα, ο σεισμός ήταν ισχυρός και έγινε αισθητός σε ολόκληρο το νησί, ενώ είπε ότι ο κόσμος πρέπει να παραμείνει έξω από τα σπίτια, ιδίως σε όσα είναι παλιά.
Source: enikos.gr