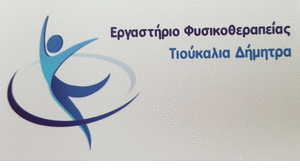 About 100.000 euros are credited, these days to excellent previous years beneficiaries of the "Manousi" bequest.
According to πληροφορίες του siera fm, the excellence concerns six educational years( until the 2016) μαθητών της Α και Β Λυκείου των σχολείων της Σιάτιστας (the 10 με την υψηλότερη βαθμολογία κάθε χρονιάς σε συνδυασμό με τα κριτήρια καταγωγής) με καταγωγή των ιδίων ή των γονέων τους ή των παππούδων από την πόλη.
Όσοι είχαν στείλει στην αρμόδια υπηρεσία του Δήμου Βοΐου, τα απαραίτητα δικαιολογητικά για την πίστωση των χρημάτων, θα πρέπει να ελέγξουν τους λογαριασμούς των τραπεζών τους μέσω internet banking.
Ήδη πιστώθηκαν χρήματα σε αρκετούς πρώην μαθητές, που διατηρούν λογαριασμό στην Εθνική τράπεζα, ενώ σε τρεις μέρες θα εμφανιστούν τα χρήματα και στις άλλες τράπεζες.