A cat rescue operation was set up in Siatista on Tuesday afternoon.
As you can see in the photos of siera fm ,Tom, (that is the name of the cat), climbed to the top of the PPC pillar, με αποτέλεσμα να μείνει εκεί επί ώρες εγκλωβισμένος.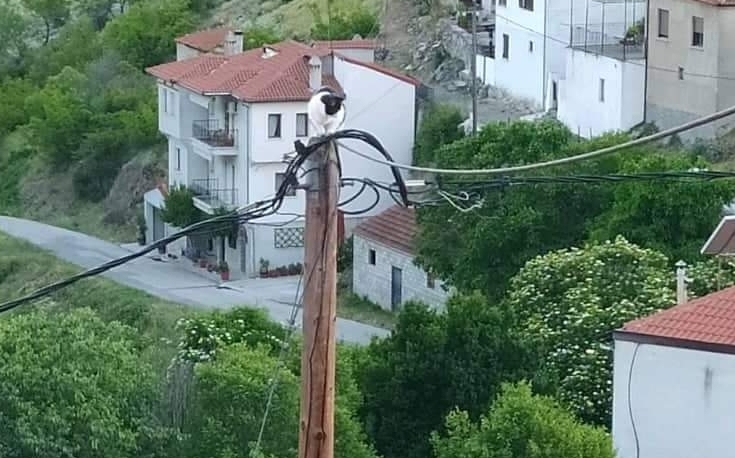 Οι ιδιοκτήτες του, ειδοποίησαν το Δήμο και ο Γιώργος Καραμάνης με το καλαθοφόρο όχημα, ανέλαβε τη διάσωση.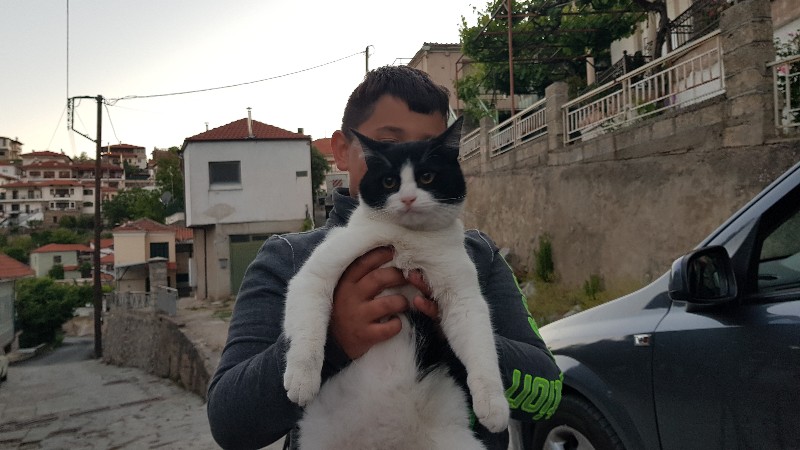 Μετά από αρκετή ώρα, παρέδωσε τον Τομ, στον Αναστάση που τον γύρισε στο σπίτι.