A historic and moving meeting.

After almost 70 years ago the table was set in the hall of the Dolgiras mansion and even for Dolgiras descendants.
They donated their Mansion to the Association – A huge "Thank you!»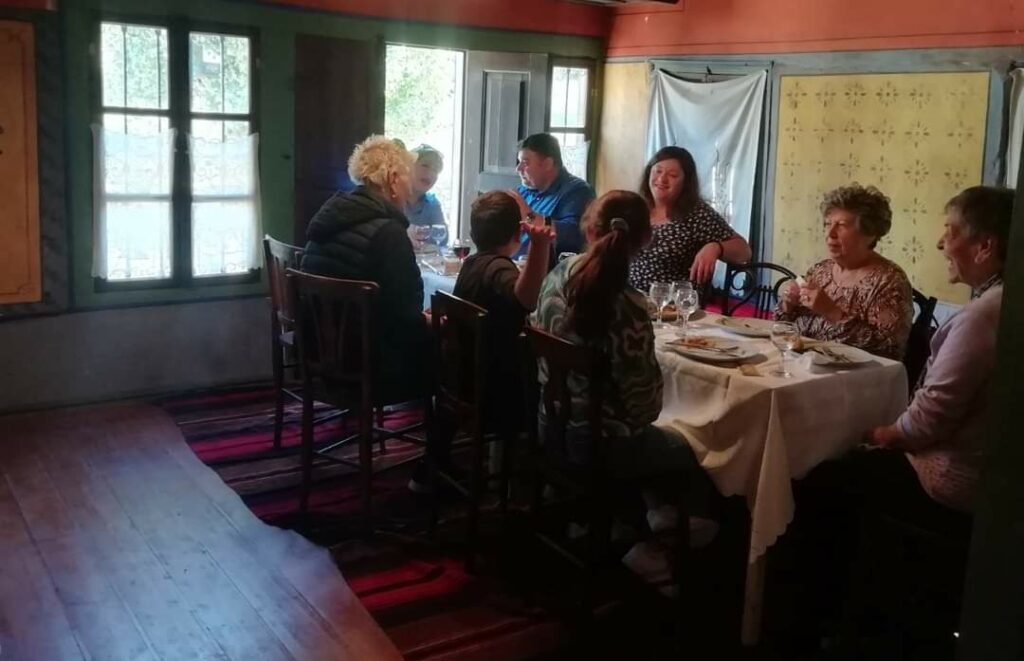 After so much struggle and effort, vindication has come! It was an event that shocked us and made us especially happy. And this was none other than the huge decision of some heirs of Dolgiris Mansion to donate their shares to our Association, that is, to accept being deprived of pieces of their soul and memories, of the love and ties that unite them to the home of their parents and ancestors!

Our emotion and joy are indescribable. There are no words, to express our joy and gratitude to them. And we explain.

First Mr. Dimitrios Serefas, Civil engineer (Thessaloniki), informed us that he is willing to donate his share of the inheritance from his late mother Alexandra, daughter of Dolgira, in our Association.

The same kind and enthusiastic disposition was shown by the Zenovia ladies, wife of the late Dimitrios Dolgiras and their daughter Eleftheria.

The children of the late Eleni Dolgira-Diamantopoulos did the same, Constantine, Garifalia and Eleftheria, as heirs of their mother.

Inside, Well, from the columns of our newspaper we wish to express our warmest and most sincere thanks and tell them that we thank them for recognizing our struggle, that this gives us courage, the strength and enthusiasm to continue our struggle, for maintenance and rescue, not only of the noble Dolgiras, but also of the other mansions, now that our country is going through very difficult times.

We assure them that we will continue with undiminished interest and love, to keep this jewel that adorns Siatista and we assure them that it will always be our pleasure to receive them, whenever they wish, at their house.

We wish, end, health, personal and family and every good thing in their life.