The need for immediate implementation of the programs to strengthen all businesses in the fur sector, επανέλαβε ο Βουλευτής ΠΕ Κοζάνης Στάθης Κωνσταντινίδης σε συναντήσεις του με τον Ειδικό Γραμματέα κ. Ζερβό και τον Γενικό Γραμματέα κ. Scalp.
In continuation of previous contacts, με τις από 21-11-2022 επιστολές μου προς τον Γενικό Γραμματέα κ. Αθανάσιο Πετραλιά και τον Ειδικό Γραμματέα κ. Γεώργιο Ζερβό, σχετικά με το πρόγραμμα ενίσχυσης των γουνοποιητικών επιχειρήσεων, οι οποίες πλήττονται από τις κυρώσεις που έχουν επιβληθεί από την Ε.Ε. προς τη Ρωσία, because of its invasion of Ukraine, επισήμανα: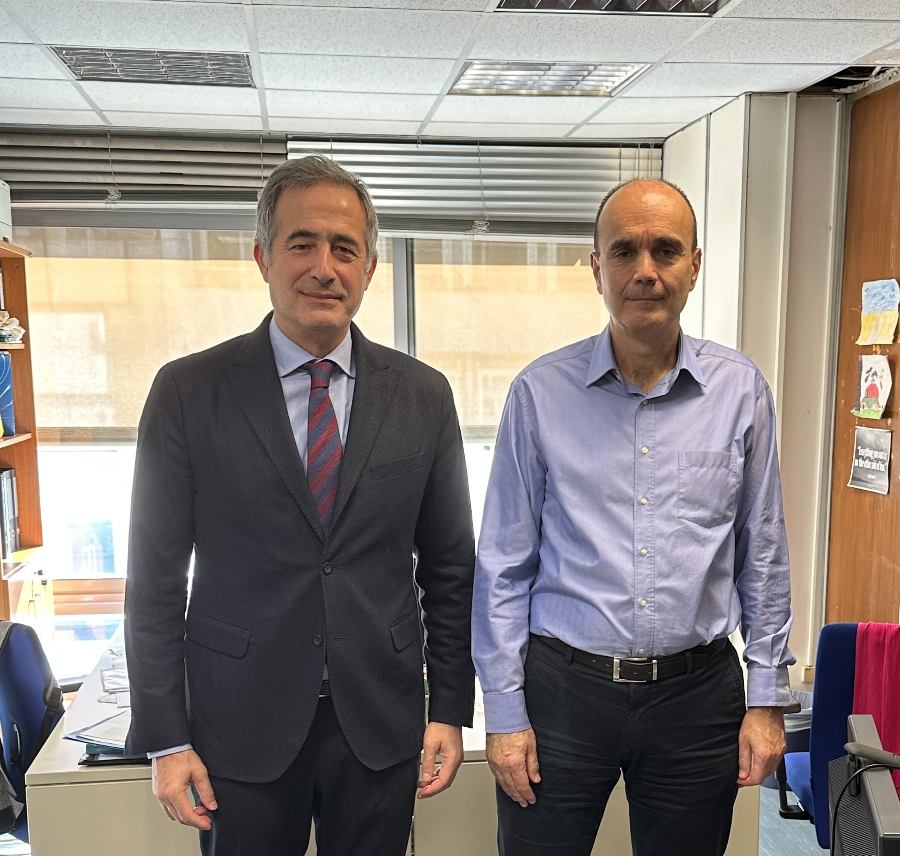 – την ισχυρή επίπτωση που επιφέρει η βλάβη των δραστηριοποιούμενων στον τομέα της γούνας στην οικονομία του Βοΐου,
– τα ιδιαίτερα χαρακτηριστικά που έχουν οι γουνοποιητικές επιχειρήσεις (πολλές από αυτές είναι ατομικές ή οικογενειακές δραστηριότητες, που μέχρι πρότινος δεν απαιτούσαν δηλώσεις και αδειοδοτήσεις για τη λειτουργία τους),
– τη διαφορετικότητα στο μέγεθος και τον κύκλο εργασιών αλλά και τις γραμμές εμπορίας των προϊόντων τους,
– το γεγονός ότι οι αλλεπάλληλες κρίσεις που έπληξαν τον κλάδο έχουν στερήσει κάθε ρευστότητα από τη γουνοποιία και απειλούν τη βιωσιμότητα πολλών επιχειρήσεων, και τελικά,
– the danger, λόγω των παραπάνω, να επωφεληθεί περιορισμένος αριθμός επιχειρήσεων από τις εξελισσόμενες (then) actions,
Actually, όπως αποδείχθηκε, παρά τις έγκαιρες επισημάνσεις από επαγγελματίες του κλάδου, το πλαίσιο της δράσης για την: "Emergency Grant to Businesses Affected by Russia's Aggression Against Ukraine and International Sanctions Imposed", δεν ανταποκρινόταν στα δεδομένα του κλάδου και δεν κάλυπτε το σύνολο των επιχειρήσεων.
Ενόψει του διαφαινόμενου κινδύνου να μείνουν χωρίς στηρίξεις πολλοί επαγγελματίες, ζήτησα την εκπόνηση και νέας δράσης με την απλοποίηση των κριτηρίων, στην οποία να συμπεριληφθεί η πλειονότητα των γουνοποιητικών επιχειρήσεων και διαβίβασα τα προτεινόμενα κριτήρια και τις θέσεις του Συνδέσμου Γουνοποιιών Σιάτιστας «Προφήτης Ηλίας», όπως προέκυψαν από τις προηγηθείσες συνεργασίες μας, δεδομένης μάλιστα της εκφρασθείσας βούλησης του ιδίου του Πρωθυπουργού για τη στήριξη του κλάδου.
Σε πρόσφατες συναντήσεις μου με τον Ειδικό Γραμματέα κύριο Ζερβό και τον Γενικό Γραμματέα κύριο Σκάλκο, επανέλαβα την ανάγκη άμεσης υλοποίησης αμφότερων των δράσεων και έλαβα τη διαβεβαίωση για την ικανοποίηση του δίκαιου αιτήματος το αμέσως επόμενο διάστημα, με τη σύμπραξη και της ΓΓ Βιομηχανίας κυρίας Ευτυχίδου.
Με συνεργασία, επιμονή και προσήλωση, κάνουμε τις διεκδικήσεις των συμπολιτών μας πράξη!
With price
Efstathios Konstantinidis,
Member of Parliament P.E.. Kozani