Stefanos Tsitsipas may have been ignorantly excluded from the recent US Open, however the cash prizes he has won this year - so far- is anything but negligible.
The Greek champion has won in 2021 height prizes 3,15 million. dollars and is in 4th place on the list.
It is located at the top Novak Djokovic with three Grand Slam titles this year and 7,44 million. dollars, followed by Daniel Medvedev, who launched his cash prize at 5,64 million. dollars with the conquest of the US Open, and Sasha Zverev with me 3,45 million. dollars.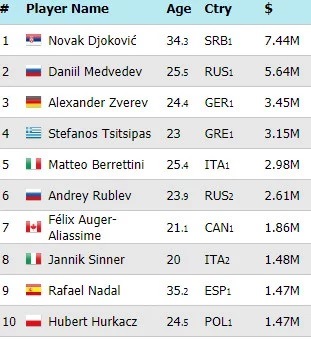 Source: iefimerida.gr