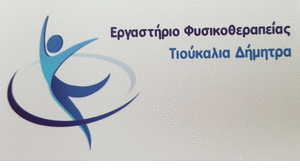 According to JMC No.. ΔΙα / ΓΠ.οικ. 33465/2020 Government Gazette 2087 / Β / 30-5-2020 and after a three-month quarantine, the Siatista Public Central Historical Library ξεκινάει τη λειτουργία της με γνώμονα πρωτίστως τη διασφάλιση της υγείας όλων μας, και προσαρμόζεται στις νέες συνθήκες και δεδομένα ως εξής:
Monday – Friday ( Afternoon closed)
Hours of public attendance: daily 8.30 – 14.30
You can return books to this reboot phase.
From 2 June 2020 to 12 June 2020
θα γίνονται μόνο επιστροφές βιβλίων στην είσοδο της βιβλιοθήκης.
The returned books will remain in quarantine and after being disinfected will be placed on the shelves. , so there may be delays in bookings.
From 15 June 2020 to 30 June 2020
The book lending γίνονται ως εξής:
Contact the library by phone (2465021261) to make an appointment and find out which books you want to borrow.

Προσέρχεστε στη Βιβλιοθήκη την ημερομηνία και ώρα του ραντεβού σας για να παραλάβετε τα βιβλία που έχετε ζητήσει

.
They do not work : το Αναγνωστήριο, the Public Information Center, the Children's Department, Ξεναγήσεις, Events and Reading Club.
For children, the right to borrow increases in the number of books up to 5 per person
Please for the protection and safety of all of us adhere to the recommendations of the authorities, specialists and employees, so that we can all contribute to the strong and uninterrupted operation of the Library and your perfect service (use of antiseptic and hand hygiene at the entrance / exit, distance maintenance 1,5 subway, avoid direct contact between staff and users, use of mask and gloves where needed etc..).
Search, ανακαλύψτε και εντοπίστε τα βιβλία της αρεσκείας στον ηλεκτρονικό μας κατάλογο : https://siatista.publiclibrary.gr/.