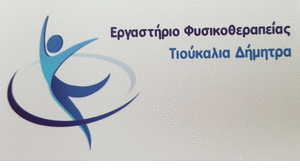 Only click-away retail services and KTEOs will be open in areas of high epidemiological risk, as stated by the Secretary General of Commerce and Consumer Protection, Panagiotis Stampoulidis.
Mr.. Stampoulidis, speaking to SKAI, επισήμανε ότι η αναλογία για τα καταστήματα είναι ένας πολίτης ανά 25 sq.m., with the exception of services, while he stressed that as many companies as they wish can keep part of their staff suspended in January and February.
Asked if anyone can send more than one message after the two-hour time limit to continue shopping, Mr.. Stampoulidis He clarified that "the question is not how to bypass the system. We made a decision with full awareness of what is happening in society, business and public revenue. This opportunity we take with the initiative to restart the economy, we must not lose her ".
It is noted that additional restrictive measures were taken for the municipality of Acharnes, Attica, while they were extended for the municipality of Aspropyrgos, for Crocus, Siatista and Eordea. also, the measures are extended until Monday 25 January for the local community of Anthili of the Municipality of Lamia and Palekastro of the Municipality of Sitia Lassithi, on the island of Kalymnos, in the Municipality of Sparta and in the regional units of Viotia, Lesvos and Argolida.
It is recalled that earlier today the Minister of Development and Investment Adonis Georgiadis clarified that the time limit of two hours for SMS does not apply to hairdressers and services that serve by appointment, but only applies to retail.
Source:Reader.gr