Great today (27/01) coupon with a full program and "hot" matches and Betarades.gr has singled out three possible options for bet from the Super League, Premier League and Euroleague! You should know, that every day you go here and see the best let's bet predictably
PAOK endures in Piraeus
We start the betting journey from the top game of the day for the Greek public, which is none other than the Olympiacos derby – PAOK for the 19th game of the Super League.
Olympiacos remains undefeated and champion with a big difference from its pursuers in the league, but not convincing with his performance last. He was lucky in 1-1 of Toumba two weeks ago, equalizing on his only visit to the opponent's area in the second half. He sweated to overcome the obstacle of PAS inside and he needed Hassan's head in 94 'to get the "three points", nor in Peristeri on Sunday convinced 0-1 on Atromitos, with the hosts having a lot of complaints.
PAOK on Sunday failed to get another derby, staying at 2-2 at home with AEK. Exciting game of Toumba with fast pace and several opportunities from both sides, Biceps of the North managed to respond twice to the lead of the Union with goals of Crespo and Vierinia from static phases. Offensively, Garcia's team has found a rhythm, succeeding 10 goals in the last three games!
Taking into account the competitive deformation of Olympiacos and the good recent tradition of PAOK in "Karaiskakis" (undefeated in their last three league matches) we will go with the guests who respond to such games. Select the X2 in performance 2.02.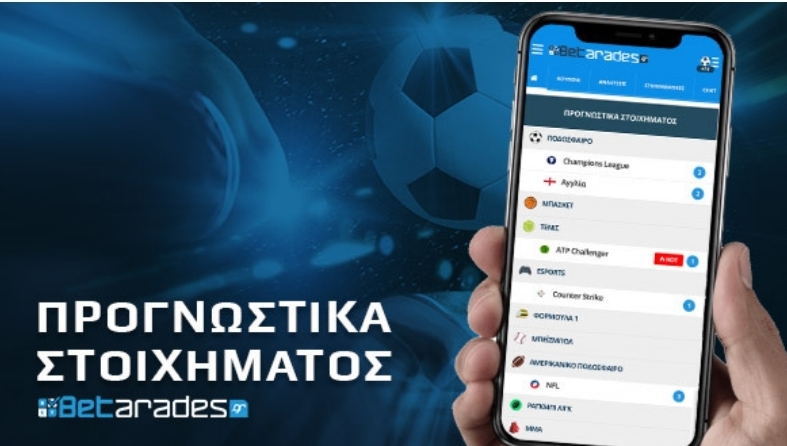 Fulham is wronged
We are transported to England and the AMEX Stadium, where in 21:30 Brighton hosts Fulham for 20th Premier League game.
Brighton got a great double at Leeds headquarters on 16 of the month and at the same time great scoring breath, located in 17th place and in +5 from the danger zone and its current opponent. On Saturday, it qualified for the next phase of the FA Cup with 2-1 on Blackpool. In the home games for the championship, however, it is problematic, since he has not yet won nine attempts (0-5-4)!
Fulham can come from three consecutive defeats, but her image in the league was quite competitive against the giants of the category. Lost to Chelsea (0-1) and Manchester United (1-2) home, was preceded by 1-1 at Tottenham Hotspur, while on Sunday it was obvious that he did not prioritize the Cup, accepting the home defeat (0-3) from Burnley.
There are no big differences between the two teams and Fulham is dangerous away from home. Brighton's favoritism is excessive, we find value in X2 in performance 1.85.
CSKA is in crisis
We complete our current selections with Euroleague and the Alba Berlin match – CSKA Moscow.
From 4 A series of victories comes from the Germans, last week they made a big double at the headquarters of Basconia (77-84) και θέλουν να διατηρηθούν μέσα στο κυνήγι των playoffs.
Η ΤΣΣΚΑ από την άλλη, κάνει κοιλιά με 3/4 ήττες στην Euroleague και έπεσε από την πρώτη θέση. Δεν είναι καλό το κλίμα στην ομάδα του Ιτούδη, με τον Τζέιμς να μένει εκτός αποστολής για εξωαγωνιστικούς λόγους και τον Κλάιμπερν να είναι τραυματίας.
Σε μίνι κρίση οι Ρώσοι, η Άλμπα είναι ανταγωνιστική εντός και έχει 6.5 χάντικαπ. Θα την στηρίξουμε στον άσο με +6.5, in performance 1.90.