The "Papageorgiou" hospital of Thessaloniki is decorated with the "Protection Umbrella" created by the students of the E1' and E2' sections of our school.
On the occasion of the day of commemoration of National Benefactors, 30 September, participated in a series of activities on the life and work of the National Benefactors, originally from Siatista, Nikolaou and Leonida Papageorgiou.
The children had delivered the umbrella to 11 of October 2022 during their visit to the Papageorgiou CPL Hellas AE factory in Siatista.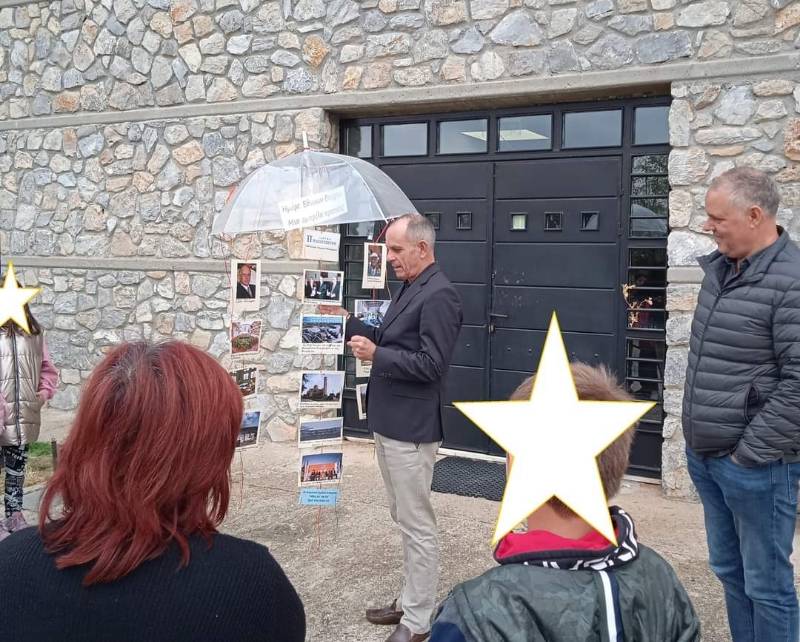 The students were then welcomed by Mr. Georgios Papageorgiou who, after warmly thanking the children for the honor in the person of the National Benefactors, moved he sensed his father's joy, Nikos Papageorgiou, if he saw the protective umbrella closely, this creation of children.
The presentation of the image with the protective umbrella at the Papageorgiou hospital in Thessaloniki spread smiles of satisfaction on the faces of the children. We remind you that the same umbrella – construction also adorns our school.
A small but very loving tribute, adorns the largest hospital of northern Greece. A tribute from children of the birthplace of the National Benefactors, Nikolaou and Leonida Papageorgiou.
Building school and community bridges...