With a sense of social responsibility, the Region of Western Macedonia immediately proceeds to the collection of basic necessities for the fire victims throughout the country.
The Regional Governor of Western Macedonia George Kasapidis addresses a call of solidarity to our affected fellow human beings for the collection of basic necessities.
Already after a relevant request to the local Deputy Regional Governors, they were appointed 4 points in the Regional Units which will be approached by those who wish to provide basic necessities for the affected.
Citizens can deliver their help to the following points from today Thursday 12/8/2021 to Wednesday 18/8/2021 hours 09:00-16:00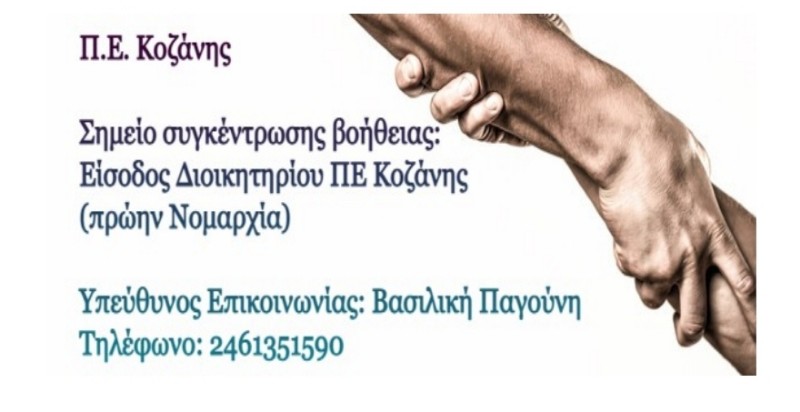 Essentials
Waters
Dog food - cat food
Creams / sprays for burns
Canned food of all kinds
Toilet paper
Painkillers
Isotonic drinks
Kitchen roll
Normal saline
Packaged food (ready to eat)
Baby wipes
Artificial tears
Cereal bars
Baby diapers
Gauze