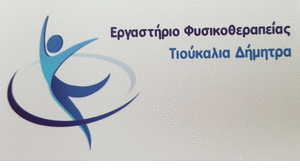 Shortly after 4 at noon they will pass the door of the Ministry of Transport and Infrastructure, the representatives of the Municipality of Voio, accompanied by the MPs of P.E.. Kozani, in order to raise the issue of the operation of tolls in Siatista.
Anyway so far, Well-informed sources of "P" speak of a "closed" door in the office of the political leadership, since the scheduled appointment is with Diomidis Daoulas, Director of the Office of the Minister of Transport , Costa Karamanlis and probably with other officials and the responsible General Secretary of Infrastructure, George Karagiannis.
The door of the Minister's office if opened, it will be a small miracle, with the climate that has been transferred to Athens after the last meeting of the Municipal Council of Voio, to be particularly heavy after the harsh expressions about "arrogance" of Costas Karamanlis, which were used by the Mayor, Christos Zevklis.
At the same time the meeting does not foretell surprises or anything new, as the bad mantas were carried yesterday by the Regional Governor of Western Macedonia, George Kasapidis, who, answering a question from journalists, pointed out that the Minister told him last week that "the issue is closed, now I can do nothing ".
Pessimism about the outcome of the meeting is also expressed in "P" by factors that will participate in the meeting and most likely any result will bring a series of reactions with the return of the delegation from Athens.
The Mayor will participate from the municipal authority, Christos Zefklis the Deputy Mayors, George Mayagas and Evi Nikolaidou, while the opposition will be represented by Dimitris Kosmidis, Lazaros Gerechtes and Haris Polyzos.
The parliamentary delegation seems to be incomplete, as only Stathis Konstantantinidis and Vicky Vryzidou will be present, with George Amanatidis and Michalis Papadopoulos absent for health reasons, while the SYRIZA MP has not been invited to the meeting, Calliope Vetta.
Zisis Pitsiavas
Source: e-ptolemeos.gr