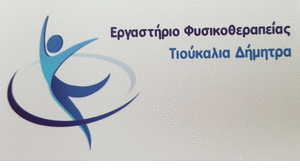 With the announcement of the scores of the Panhellenic Examinations, a difficult and unprecedented school year has come to an end. Για κάποιους με απόλυτη επιτυχία, μια και τα σημερινά αποτελέσματα είναι η επιβράβευση των κόπων τους.
Θέλω να συγχαρώ όλους όσους πήραν μέρος σ' αυτή τη δοκιμασία (Panhellenic 2020) περισσότερο δε αυτούς που πέτυχαν το στόχο τους.
Θερμά συγχαρητήρια και στους εκπαιδευτικούς και στις οικογένειές σας που σας στήριξαν σε αυτή τη δύσκολη διαδρομή.
…….
Mary 18335,
Θεοδώρα 17925,
Ολυμπία 17710,
Βικτώρια 16925,
Θανάσης 16770,
Σταυρούλα 16580,
Christos 16155,
Γιώργος 14525……..
ΚΑΛΟ ΚΑΛΟΚΑΙΡΙ.