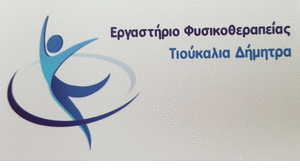 In order to evaluate the actions from the initial meeting held on 19/08/2020, Member of Parliament N.. Kozanis Mr. Amanatidis George met with the Coordinating Committee of the Pensioners' Struggle N. Kozani. In the meeting that took place on 05/09/2020 at the Labor Center of Kozani with the coordination of Mr.. Ψallida Christou the Member of Parliament:
a. ανέλυσε τα θέματα που τέθηκαν για τον Ασφαλιστικό Νόμο (ν.4670 / 2020) and gave the necessary clarifications, including incentives for retirees to work,
b. παρουσίασε τα στοιχεία που αποτυπώνουν την ετοιμότητα του συστήματος υγείας σε πιθανή ισχυρή επανάκαμψη της πανδημίας, mainly in terms of recruitment of medical and auxiliary staff as well as structures as a result of the rapid increase of Intensive Care Units(ICU) with the contribution of the State and individuals,
c. έκανε αναφορά στα μεγάλα αναπτυξιακά έργα της περιοχής που βρίσκονται σε κινητικότητα όπως π.χ. the irrigation system of the Northern zone of Polyphytos, the new wing at Mamatsio Hospital, the ongoing expansion at Bodosakeio Hospital, the road Kozani-Larissa etc.,
d. απάντησε στα θέματα που τέθηκαν π.χ. for the retrospectives of the years 2012-2013, for the retroactive payments that will be paid based on the recent decision of the Council of State (ΣτΕ) No. 1439/20120 according to the announcement of the Government, for EKAS etc.. and
e. ενημέρωσε για τις πρωτοβουλίες που βρίσκονται σε εξέλιξη και τους αφορούν
At the end of the meeting, which was friendly and mutually helpful, It was agreed to prepare a specific question on a discussed issue concerning pensions and to be informed about it..
–