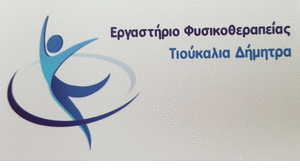 At the meeting of MP N.. Kozani Mr.. George Amanatidis with the Deputy Minister of Rural Development and Food Ms. Fotini Arabatzi, in the presence of the General Director of Veterinary Medicine Mr.. Αλεξανδρόπουλου Θωμά και συνεργάτη της Υπουργού, συζητήθηκαν τα ζητήματα που συμφωνήθηκαν στην πρόσφατη συνάντηση με το Σύλλογο Επαγγελματιών Ψαράδων Λίμνης Πολυφύτου.
Ειδικότερα στο θέμα των νηματωδών παρασίτων στην πέρκα, για το οποίο έχει ήδη αρθεί η απαγόρευση ψαρέματος, διατυπώθηκε η επιστημονική άποψη ότι τα νηματώδη παράσιτα δεν έχουν αρνητική επίπτωση στην υγεία. Το πρόβλημα είναι κυρίως αισθητικό και ψυχολογικό.
Η συμβολή του Υπουργείου θα αποτυπωθεί με πρόγραμμα δειγματοληψιών που αναμένεται να ολοκληρωθεί τις επόμενες 10 ημέρες προκειμένου να διερευνηθεί περαιτέρω το θέμα.
Η σύνταξη μελέτης ιχθυαποθεμάτων στη Λίμνη Πολυφύτου θα συμβάλει στην ορθολογική αξιοποίηση και στην αειφορία της.