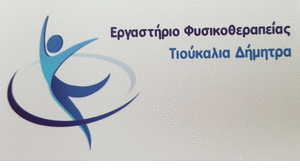 Call on 27/01/2021 day Wednesday and time 17:00, at the meeting of the Regional Consultative Committee of Western Macedonia. The meeting, as provided for in the provisions: A) of the article 178 of N.. 3852/2010 (Government Gazette 87 / t. Α '/ 07-6-2010), as replaced by Article 105 of N.. 4555/2018 (Government Gazette 133 / t. Α '/ 19-7-2018) and is valid, and B.) of par. 1 of the article 10 of the Legislative Content Act (PNP)"Urgent measures to deal with the negative consequences of the appearance of the coronavirus COVID-19 and the need to limit its spread" (Φ.Ε.Κ. 55/τ. A '/ 11-3-2020), will be held with video conference, through the service e: Presence.gov.gr, with the following agenda items:
Opinion on the Regional Climate Change Adaptation Plan (ΠεΣΠΚΑ) of the Region of Western Macedonia
Speakers : ο Περιφερειάρχης Δυτικής Μακεδονίας κ. George Kasapidis, and the Deputy Head of Environment & Spatial Planning Mr.. Dimitrios Albanos
Opinion on Regional Framework for Spatial Planning and Sustainable Development of the Region of Western Macedonia
Rapporteur: the Deputy Regional Governor for Energy, Of Infrastructure and Environment Mrs.. Kalliopi Kyriakidou.
The President of the Commission
Efrosini Dio
President of the Regional Council
Region of Western Macedonia