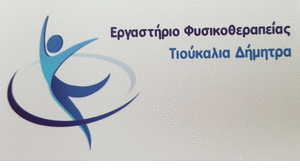 The thinking of the government to avoid "cunning" with sms in 13033
The double and triple sms 13033 and the fines imposed on Ermou on Saturday (23/1) leads the government to thoughts of changing the way citizens will go out for shopping within the allowed two hours.
In order to avoid "cunning" with sms and papers, there is the thought of using an application via mobile phone, as broadcast by the TV station SKAI. Σύμφωνα με το σχέδιο που είναι στο τραπέζι, ο καταναλωτής θα ελέγχεται αυτόματα για τον χρόνο του μέσω του e-katanalotis. With procedures that are still under discussion, the consumer entering e-katanalotis via his mobile, will initially download an application.
With her, but also with its own QR staff, he will be able to go out for shopping but on the screen of his mobile phone will appear one stopwatch, which will stop, όταν θα έχει συμπληρωθεί το προβλεπόμενο δίωρο. THE app will be activated as soon as it goes out shopping and from the moment the timer stops, will automatically be exposed to the fine.
M' this way, cunning will be avoided, although the big question is how the app will be able to control when the consumer will start shopping, unless of course he presses the timer button.
The other big question of course is how older people and especially those who do not have knowledge of technology will get into this process., when well they do not have the basic knowledge on mobile phones.
Unless of course such a measure is implemented, there should be differences in the sms in 13033, as in such a case there may be changes in the use of the code 2.
Source:ethnos.gr