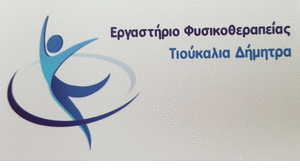 The plethora of complaints about sexual harassment and sexual abuse that have occupied the public sphere in recent days brings back to the table the issue of sex education in schools.
An initiative that from time to time has occupied the previous political leaderships of the Ministry of Education, but at the same time provoking many reactions, resulting in several actions in this direction being done in the past in fragments or lasting a short period of time.
This year, in a pilot application, that is, in a small number of schools, "Skills Workshops" initiative launched, a series of thematic units aimed at the development of children's skills starting from Kindergarten. These include sex education, aiming, as has been publicly supported by the Minister of Education Niki Kerameos, this initiative to be extended to all schools, since September 2021.
Psychologists and education experts argue about the importance of the school and teachers' contribution to the proper information of the child and adolescent, to know his rights over his body and how to prevent actions in case someone wants to violate his limits.
"Prevention is always the best answer. "Teachers need to be trained first and then children on these issues.", reports to "Ε.Τ." the clinical psychologist, Advisor to the Secretary General. στη Γραμμή Υποστήριξης SOS 15900 Οικογενειακής Πολιτικής και Ισότητας των Φύλων Evi Lezgi And it continues: "The fear and threat that children feel in these cases is excessive. They feel that they have done something wrong, they are ashamed, many negative emotions are circulating. There must be a lot of trust and a supportive environment to separate a child on their own and talk about everything,what is happening to him ".
An indication that the child has been harassed or abused is a change in their routine, as noted by Mrs.. Lezgi. He has trouble sleeping, in his diet, while adolescents manifest in a very reactive way all these unpleasant emotions that they manage.
This is also due to the fact that usually the people who perform these acts are people in their environment. People with prestige that in many cases the child admires. For this reason, he is so strongly provoked by the feeling of shame.
"What we are noticing is that the children are not informed. All these stimuli that receive them more confuse them than clarify in their minds their rights over their body. At school they are not informed and do not receive any education about it, as a result they do not know how to defend themselves ", continues Mrs.. Lezgi.
"Unfortunately, we are a country that is in the first places with child abuse phenomena. All the burden now falls on the parents, with new parents being much more aware. They are alert to their children's reactions and try to understand their behavior.. That is why, in recent years, we have seen many cases of sexual abuse being reported. ", concludes Mrs.. Lezgi.
Source: eleftherostypos.gr