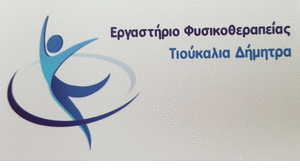 A meeting was held between the Regional Governor of West. Of Macedonia Mr.. Kasapidis, of the Deputy Regional Heads of Regional Development Mr.. Lyssaridis, Business Development Mr.. Vavliara, Social Development and Welfare Mr.. Topalidi, των Βουλευτών του Νομού Κοζάνης κ. Vryzidou, K. Amanatidis, K. Konstantinidis, K. Παπαδόπουλο, K. Vetta, των Δημάρχων Κοζάνης κ. Maluta, Εορδαίας κ. Placenta, Βοΐου κ. Ζευκλή, εκπροσώπων εμπορικών συλλόγων και φορέων ( Εμπορικός Σύλλογος Κοζάνης κ. Dragatsika, Εμπορικός Σύλλογος Πτολεμαΐδας κ. Delicosta, Σύλλογος Καταστημάτων Εστίασης Κοζάνης κ. Μπασίνα, Σύλλογος Γυμναστηρίων κ. Τσιανάκα) και τον εκπρόσωπο του Επιμελητηρίου Κοζάνης κ. Χασιώτη.
Έγινε μια αποτύπωση της δυσμενούς κατάστασης, due to the pandemic, στην οποία βρίσκεται η Περιφερειακή Ενότητα Κοζάνης αλλά και ευρύτερα η Περιφέρεια Δυτικής Μακεδονίας.
Μετά από μια εποικοδομητική συζήτηση με κοινό γνώμονα την εξεύρεση λύσεων για το καλό του τόπου αποφασίσθηκε να διεκδικηθεί δυναμικά επιπλέον χρηματοδότηση για την ενίσχυση της ρευστότητας των επιχειρήσεων, ώστε να αντιμετωπιστούν τα καίρια προβλήματα που ταλανίζουν τις επιχειρήσεις και να τονωθεί η τοπική οικονομία.
Η Περιφερειακή ενότητα Κοζάνης αντιμετωπίζει μια δυσανάλογα δύσκολη κατάσταση, λόγω των παρατεταμένων περιοριστικών μέτρων, αλλά και λόγω της ύφεσης εξαιτίας της σταδιακής απολιγνιτοποίησης που υφίσταται εδώ και μια δεκαετία. Η στήριξη των επιχειρήσεων της περιοχής είναι επιτακτική ανάγκη.
Στόχος των δίκαιων διεκδικήσεων είναι να δοθεί ιδιαίτερη έμφαση σε επιχειρήσεις που έχουν πληγεί οικονομικά και να δοθούν άμεσες ενισχύσεις ρευστότητας.
Η Περιφέρεια αναγνωρίζει το δίκαιο των αιτημάτων των επιχειρήσεων και ως επικεφαλής θα διεκδικήσει και απαιτήσει τα απαραίτητα μέτρα στήριξης από την κεντρική εξουσία, για το καλύτερο δυνατό του τόπου μας.