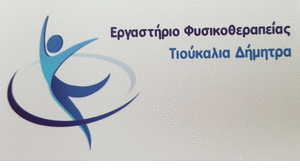 No hotel will be quarantined, Nikos Sypsas, Professor of Infectious Diseases, stressed to SKAI about the measures that will be followed in the summer with the arrival of tourists.
As he said, there will be an update on which hotel is the one that has a case. "We can't hide it."
also, according to the business plan for dealing with cases, if there is a case in a hotel it will be detected and the patient will be isolated. Then his contacts will be tracked and close contacts will be quarantined at the hotel inside. However, the hotel will continue to operate normally for the rest.
About whether it will be normal next summer, Mr.. Sypsas replied that he could not say that, as it is not certain that we will have the vaccine until then.
He stressed that in order for a vaccine to be given, it must be proven to be safe.. "If a vaccine that has side effects comes out, we're ruined."
Most likely, each person will need two doses of the vaccine, he added.
About the new cases and the curve of the epidemic, The professor said that the R index of the virus's transmission shows what was happening before 15 days. At the end of the month we will have a complete picture of the effect of overcrowding on the epidemic curve, pointed out.
"It's a bad scenario that we will have a lot of imported cases. We will definitely have new cases. " What worries experts is mainly the spread of the virus. That is why there is an operational plan to deal with it quickly, said Mr.. You're right.
Appreciates, not, that we will not have the second wave in the summer, but that we will go with the good script.
"It simply came to our notice then. Second wave probably in the fall. No one knows how the virus will behave. The second wave will be much milder. "
Source:dikaiologitika.gr