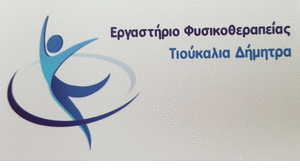 Επί τη ευκαιρία της προχθεσινής επίσκεψης στο δήμο Βοϊου και τη Σιάτιστα, of the Minister of Rural Development and Food, Mr.. Maki Voridi, we consider it appropriate but also necessary to re-submit our positions and views, regarding furry animals, in relation to their taxation, but also the eligible subsidies from time to time, όπως του ΟΠΕΚΕΠΕ και 'άλλων φορέων.
Οι εκτροφείς λοιπόν αυτών έτυχαν μιας επιδότησης (after a relevant statement by Mr.. Minister), with a minimum amount per animal head, εξ αιτίας της κρίσης του τελευταίου τριμήνου, to address some of the problems that have arisen, λόγω της εμφάνισης του κορωνοϊού (!!!).
But let's have a picture of what we mean when we talk about furry animals, which is a new branch of animal husbandry in Greece and is not included, as it should, so we think, from the beginning until now, in animal husbandry, with everything,τι συνεπάγεται και με όλα τα προβλεπόμενα ωφέλη.
The breeding of fur-bearing animals belongs, undoubtedly for us, in livestock and consequently in the agricultural economy, and we explain.
Greek Legislation (P.D.. 890/81 art. 2) gives the following definition :
"It simply came to our notice then, which includes the activities of industries that aim to produce agricultural products , except for marine fishery products ".
Further, through the article 22 of the N.D.. 992/79 defined, that:
"Agricultural products mean land products, of livestock, of fishing, of forestry, hunting and all kinds of farming, as well as those coming from the first stage of their processing or modification ".
In addition to livestock, προσθέτουμε εμείς τα εξής:
Livestock farming is a primary branch of production, which aims to exploit animals to meet human needs in livestock products and other benefits .
In animal husbandry we distinguish, usually, εννέα μορφές εκμετάλλευσης των ζώων, εκ των οποίων και η crucified or industrial livestock. Ο τύπος της ενσταυλισμένης κτηνοτροφίας είναι αποτέλεσμα της επιστημονικής προόδου και της προηγμένης τεχνολογίας και απαιτεί σημαντικά κεφάλαια για επενδύσεις και ένα κεφάλαιο κινήσεως για τα έξοδα της εκμεταλλεύσεως. The animals are divided into shelters, are protected from various hazards arising from adverse weather and climatic conditions ( deaths, epidemics, etc.).
In this form of instilled livestock, he had to join, in our view, και η εκτροφή των γουνοφόρων ζώων που δεν είναι μέσα στους εννέα, as we said before, as an unknown industry recently in Greece. It is time now and legally to join as a tenth or complementary to the nine. It is important that in terms of definition and reality, the breeding of these animals belongs to animal husbandry..
So the first obligation of breeders (for their own benefit of course) is to include furriers in animal husbandry, as we said. Time wasted, money, taxes, ίσως δανειοδοτήσεις και επιδοτήσεις. We do not know the purpose of the delay or any inaction.
Unfortunately for that, The Minister who visited us was not mentioned, since it is livestock, άλλωστε δεν ήταν της στιγμής, ούτε ακούστηκε ότι τα γουνοφόρα είναι τώρα ενταγμένα ή όχι στην κτηνοτροφία και δεν μας το επιβεβαίωσαν εκτροφείς, που επίμονα τους ρωτήσαμε, unless they know it or want to have their reasons (!). However, there are no secrets in such matters, nor do they pass.
So if the furriers are not included in the livestock, their tax behavior is as if it were a commercial- artisanal species and we understand that yes the breeders are included in the provisions of n. 4172/13, like all income categories and based on pol. 1047/15, for the category of gross income, αλλά όσον αφορά την μείωση του φόρου δεν τυχαίνουν του δικαιώματος αυτού που προβλέπεται από το άρθρο 15 and 16, as recently amended and in force, επί του αναφερόμενου νόμου 4172/13 και σε πολλούς ή και σε όλους σχεδόν αυτό κοστίζει. There is also a difference between commercial and industrial enterprises in the contributions of EFKA.
We have a problem if breeders are allowed not to include furriers in animal husbandry. , at the beginning of the operation of the company or during the course, when it comes to mixed activities , όπως γίνεται μέχρι τώρα. Φαίνεται ότι δεν εξετάστηκε το θέμα ή έχουν τους λόγους των ή να μη τους έγινε κάποια παρέμβαση και σ αυτά καταλήγουμε.
Ο Υπουργός λοιπόν περιορίστηκε στην έκτακτη επιδότηση (aid) γι αυτά τα ζώα και για το τρίμηνο της επίδρασης από τον κορωνοϊό. After all, that's why, basically, visited us, for the announcement we believe and this is good and we congratulate him. Well done. Μακάρι όλοι να έκαναν παρόμοια. Σε επισκέψεις και συνομιλίες με Υπουργούς οπωσδήποτε κάτι το καλύτερο αποκομίζεις.