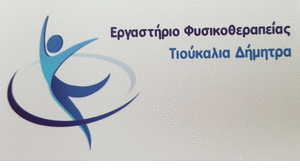 The Minister of National Defense, Mr.. Νικόλαος Παναγιωτόπουλος ανακοίνωσε και επίσημα τις αλλαγές στη στρατιωτική θητεία. Το 12μηνο τίθεται σε ισχύ από τον Μάιο για τους νεοσύλλεκτους.
"During today's meeting of KYSEA, the proposal of the Ministry of National Defense regarding military service was discussed, among other things..
This proposal is part of the general framework for upgrading the Armed Forces to personnel.
In this direction have already been announced:
a) The increase of the number of students admitted in the total of the Military Schools of Officers and NCOs.
b) The recruitment of Short Reconstruction Armed Forces and Professional Armed Forces.
Additionally, with a Ministerial Decision to be issued in the near future, the term of office of the enlisted hoplites is redefined, Sailors, Squadrons and Reserve Officers in all three Branches of the Armed Forces.
Hence:
– The duration of the full term of the Army conscripts is equal to that of the conscripts in the Navy and the Air Force, in 12 months for everyone.
– A nine-month term is set for full-time conscripts serving in specific Army Units, of the Navy and the Air Force with special operational and geographical characteristics, provided that they remain in the specific Unit for their entire term of office.
– Designated for Probationary Reserve Army Officers, Navy, Aviation tenure of seventeen and fourteen months respectively.
Οι εν λόγω Μονάδες θα εξειδικευθούν με νεώτερη Διαταγή. Οι νέες ρυθμίσεις θα τεθούν σε ισχύ από τον Μάιο and do not apply to those already serving their term. This Ministerial Decision is part of the Prime Minister's announcements regarding the overall upgrade of the Armed Forces in means and personnel., with the aim of solving the problems from the declining performance of the classes in Conscripts ".
Source:dikaiologitika.gr