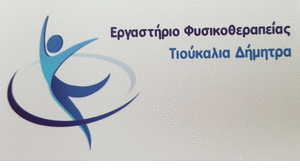 There are two ways to lose weight when one decides to lose weight and shape one's body: "The fast and the right".
Monophagic and chemical diets hold the lion's share of solutions for quick and easy weight loss and belong to the first weight loss method. Although the results are spectacular at first, unfortunately they are temporary. And this is because our body and our "spirit" are exhausted to such an extent, so that we quickly give up the effort and achieve the exact opposite results. This is not an encouraging fact at all, as summer lasts at least three months, during which time we definitely want and keep our weight at the desired levels.
Instead, balance and variety, without deprivation of specific foods, are probably the most beneficial solution.
Lose weight slowly and steadily, by gently reducing the calories you consume daily, taking into account the quality and quantity of food and including exercise in your daily routine. No health risks.
Even for those who believe all winter that summer is far away and postponing the desired changes for them, there is time not only to get into a weight loss process, but to change their eating habits and acquire a different attitude towards food, regardless of the season,
Change habits. Start by trying a habit every four days. Every time you conquer one, keep it and move on to the next one. To simply lose, properly and healthily three to five pounds by summer.
Quick and simple tips:
Start your day with breakfast. Undoubtedly the most important meal of the day, as it provides much of the daily energy in a demanding 24 hour, activates the basic metabolic rate and "arranges" in a way the meals of the rest of the day.
Introduce the fruit dish for your meals. Smaller portion is a very important step for effective weight control.
Do not neglect the salad with the main meal. In addition to the essential nutrients for good skin health you receive, you will feel full with less food than the main course. Caution, Nevertheless, in the amount of olive oil.
Do not exclude the consumption of starchy foods (bread, pasta, rice, potatoes), but reduce their consumption in the afternoon and evening. Of course they can be combined with meat, chicken and fish. What matters here is the quantity and secondarily the type. You can, for example, do not eat bread when the main course contains potatoes, rice or spaghetti.
Take care of the right food supplies at home and in the office (fruit, salads, cereals). Schedule what you will eat the next day from the previous one. This way you will avoid the easy solution of ready-made food and dietary complaints.. Your meals should be about three hours apart. Try to eat your meals in a calm environment and at a slow pace and do not neglect the consumption of snacks. Be careful though, do not confuse snacking with eating organized meals. Try to organize snacks in small portable containers and have them with you at the right temperature..
Limit sweets. Because most of us are prone to visual acuity and eat even when we do not really want to, banish sweets from the environment in which you move or place them in places where they will not be visible. also, if you want to consume sweets according to the recommendations (1/εβδ.), prefer simply prepared sweets, like a simple ice cream, jelly with yogurt, smoothies, iced yogurt or replace them directly with fruit and jelly.
If you go out to eat at noon, in the evening prefer something light (yogurt with fruit, low-fat milk with whole grains, salad, fruit salad). If you go out at night, choose chicken, lean meat or fish with salad and a slice of bread. When eating out, don't forget the quarterback rule. Half the plate should contain salad, a quarter of the protein (meat, chicken, fish) and the other quarter the accompanying (rice, spaghetti, potatoes). 'You always have this analogy in mind. Prefer grilled foods, cooked, on the grill, boiled. Avoid fried foods.
Beware of summer drinks. The recommendation for alcohol consumption for women is one to two drinks a week. Do not forget that mixing alcoholic beverages with juices, soft drinks and tonics, their calories are doubled and tripled. Use light soft drinks for better calorie management. Moisturize the skin
Since high temperatures and sun exposure are causes of dehydration, We must not forget that adequate fluid intake is very important, which also contributes significantly to weight control.
On the contrary, Inadequate hydration of the body increases the chances of obesity. In addition to water consumption, Hydration of the body can also be achieved through consumption: juices, skim milk, of tea, coffee, soda, but also with enough food, such as fruits and vegetables.
Writes Katerina A.. Χρέμου, MSc, Clinical Dietitian - Nutritionist Head of MITERA Dietetic Department
Source:iatronet.gr