The Patron Saint of the furriers, Prophet Elias, honored again this year by the Association of Furriers of Kastoria, holding festive events, of the Vicar of the Holy Metropolis of Kastoria, Σεβ. Metropolitan of Grevena Mr. David.
The events, started yesterday Monday 19 July with the Vespers and were completed today Tuesday 20 July with the established Hierarchical Divine Liturgy in the Holy Temple of Prophet Elias, in Tsardaki.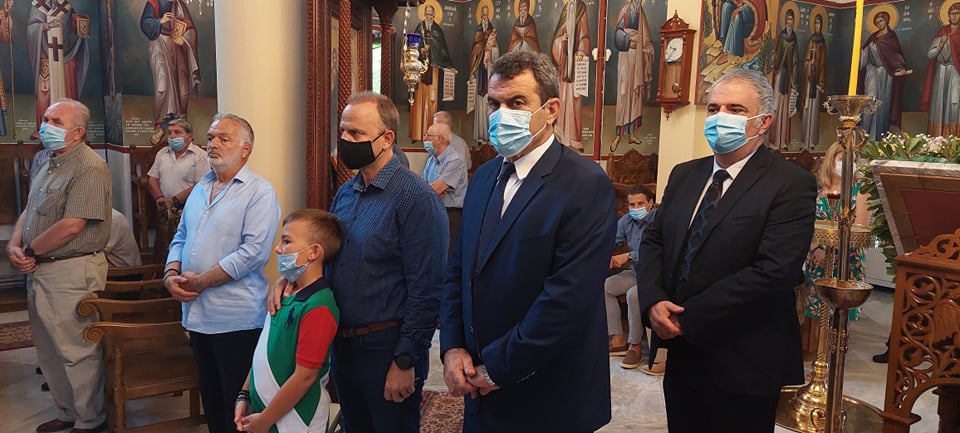 They were present at the events, among others the President of the Hellenic Fur Federation and President of the Furriers Association of Kastoria and. Tsoukas Apostolos, the Member of Parliament N.D.. Kastorias Mr.. Tzikalagias Zisis, the Deputy Regional Governor of Kastoria Mr.. Savvopoulos Dimitrios, the Mayor of Kastoria Mr.. Korentsidis Giannis, the Head of the Prime Minister's Office of Thessaloniki Mrs. Antoniou Maria, the Executive Secretary of the Region of Western Macedonia Mr.. Grigoriadis Grigoris , the President of the Chamber of Kastoria Mr.. Karataglidis Charalambos, the General Organizing Coordinator of N.D.. in Western Macedonia Mr.. Adam Stergios, representatives of the military and police authorities of the region, as well as representatives of associations and organizations.
After the events, Mr.. Tsoukas wished for the recovery of the fur industry and for the end of the health and economic crisis to come soon.
The events took place in compliance with all measures of protection and prevention against the spread of coronary artery.