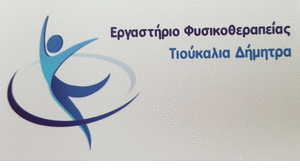 ANNOUNCEMENT FOR NOMINATION OF SCHOLARSHIPS FOR THE ACADEMIC YEAR 2020-2021
The President of the George and Theology Foundation of Tzonos, having regard to the Organization of the Foundation ( P.D.. Government Gazette 579/ τ. B7 6-9-1990) and no. 5/2020 απόφαση του Διοικητικού Συμβουλίου του Ιδρύματος προκηρύσσει τη χορήγηση two (2) scholarships , without competition, for the school and academic year 2020-2021, in two (2) φοιτητές -σπουδαστές, Higher and Higher schools of the country until the end of their compulsory studies financially weak and orphaned, καταγόμενους από τη Σιάτιστα, που φοίτησαν και αποφοίτησαν από τα Λύκεια της Σιάτιστας, with a monthly scholarship amount of two hundred euros (200,00€)
required documents
Application to the Foundation.
Certificate of Greek citizenship.
Certificate of marital status showing that the applicant is from Siatista and is orphaned by one or both parents.
Certificate or decision from a Competent Authority or body, from which the financial weakness of the family arises.
Certificate of studies of the Higher and Higher School in which the candidate is studying, which proves his / her performance in the courses.
The prospective student must submit a high school diploma from Siatista.
Responsible statement of N.. 1599/86, that he does not receive a scholarship from another source for the same studies and has not lost a scholarship granted through his fault.
Applicants must submit their applications , at the offices of the Foundation ( ground floor of Tsistopouleio Command ), within a period of forty-five (45) days from the last publication of this.
Late applications or not accompanied by' all required supporting documents will not be accepted.
Η χορήγηση των υποτροφιών θα γίνει σύμφωνα με τον Οργανισμό του Ιδρύματος και το Ν. 4182/2013 όπως τροποποιήθηκε και ισχύει. For more information at the Foundation office or by phone 24650 23302 ( Responsible Mr.. Ioannis Stathis.)
The President of the Foundation
Sisaniou and Siatist ATHANASIOS