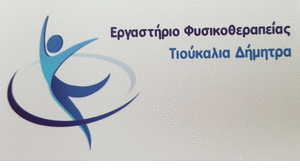 In the sense of localism, the students of the 1st grade of the 1st Primary School of Siatista tried to get in touch., with their teacher animator, Michalis Douvlos.
Through the school program "The letter Xx in the Siatist local language", an attempt was made to understand that each place has its own idioms and words.
Combining the letter Xx from the Language lesson, our firsts present Siatist words from the past.
Undoubtedly, localism is part of the Language of a place and automatically an element of its culture. Most, children do not use Shiite idioms.
Nevertheless, we took the opportunity to create a small audiovisual presentation - archive of Siatist words with the initial letter Xx.
A little trip to the past for young and old. A journey in Language that brings to mind our grandparents, with words we remember from them…
A presentation full of ιά Siatista. Words from Siatista and cards written on the wall of our stone school, the foundations of which were laid 1908. And all this, to the sounds of Siatist songs… "Sousta", "Ai Vassiliatikos" and "Pera ston pera mahala".
We warmly thank the parents of the children as well as "Pavlos Melas", popular orchestra and the "Bronze Feast", band.