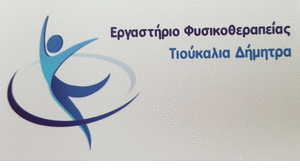 Not a day goes by without it being confirmed that the famous "green" economy, that the government promotes with such "passion", SYRIZA and the other bourgeois parties, has nothing to do with the "anxiety" of business groups and their parties to protect the environment, the health and other needs of the people, but only with their profits and the effort to find a way out accumulated funds.
The latest such example is the plans of groups and Local Administration in D.. Macedonia to transform the site of the former asbestos mine (MAVE) in a vast "havouza" for the burial of all carcinogenic mineral that is mined nationwide, with incalculable consequences for the people of the region.
The specific plan, which will burden the area and its inhabitants many times over, "Qualifies" due to the high remuneration that the Local Administration expects and the profit that the manager will make, which is calculated in 200 euros per tonne, with the prospect of burying more than 250.000 tons of asbestos products ap' all over Greece!
And while in one end of the prefecture of Kozani the carcinogenic landfill will operate, the RES monopolies will spread their bargain a few kilometers further, in the former mines of PPC, erased from the map, due to de-ligation!
This therefore records the largest and fastest growth in the West. Macedonia, is …green mockery to the detriment of the workers and the people of the area.