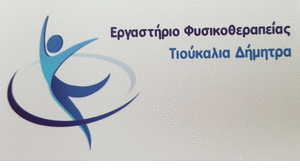 Tottenham vs. Manchester United tonight at Tottenham Hotspur Steinium for the Premier League, without people. The break in Tottenham, which entered the lockdown with six consecutive games without a win, was probably good, out of the Cup, outside the Champions League and with a lot of absences. Of course, the latter is not the case and Jose Mourinho praised his luck in working with the players without playing matches.. On the contrary, for United the break was not good, it came from good victories (as with City), from qualifying for the "8" of Europa and from games of homogeneity. Difficult bet equation.
No draw in the last 11 between them regardless of headquarters and organization (7-0-4 United), that is, from 0-0 at White Hart Lane in December '14, with Mauricio Pochettino and Luis van Gaal on the bench. With Tottenham at home, a double in the last seven but, on the other, only three aces in the last 18, all three with Posetino on the Tottenham bench!
Jose Mourinho worked for two and a half years at United (2016-18), led her to a League Cup but also to the Europa League but never made her competitive. As an opponent of ManUtd he has been put in total 21 times, either in English tournaments or in Europe, and counts 9 victories, 9 draws and only 3 defeats. Last defeat 2-1 of the first round of "Old Trafford". They also count on betting suggestions.
And individual, as a home team, Special One has never lost to United (5-4-0), with his teams conceding goals in just three of them! With Chelsea, in Championship and League Cup, the Portuguese had 4-2-0, with Inter and Real had seen the "red devils" leave with draws from Milan and Madrid respectively while no one forgets the qualification, with Porto, in the spring of 2004, with 2-1 in "Dragao" (with an equal number of goals by Benny McCarthy) and thriller qualification 1-1 at Old Trafford with a goal by Costinia in the 90 '.
Read it full article and predictions of Nikos Bozionelos on Foxbet.gr